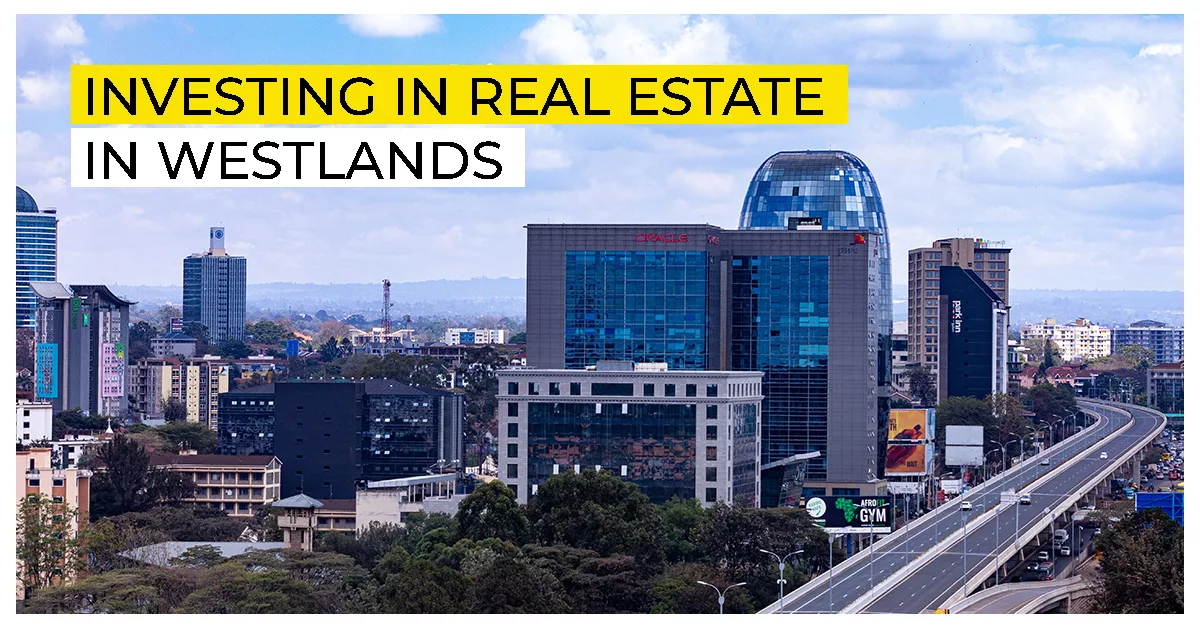 Discover the Allure and Vibrancy of Nairobi's Bustling Urban Hub
Westlands, situated in the heart of Nairobi, has emerged as the preferred location for discerning individuals seeking a vibrant and contemporary lifestyle. This bustling urban hub, known for its dynamic atmosphere, luxurious amenities, and convenient accessibility, has become a sought-after destination for both residents and businesses alike.
As the city continues to evolve, Westlands has undergone a remarkable transformation, evolving into a cosmopolitan neighborhood that caters to a wide range of tastes and preferences. With its blend of modern architecture, commercial centers, upscale residences, and an array of entertainment options, Westlands offers a unique combination of convenience, style, and liveliness.
One of the key attractions of Westlands is its unparalleled connectivity. The neighborhood boasts excellent transport links, including major roads, highways, and public transportation networks, making it easily accessible from various parts of Nairobi. Additionally, its proximity to the Central Business District and other major commercial areas ensures that residents have quick and convenient access to employment opportunities, business centers, and essential services.
Westlands has also become a hub for luxury living. Renowned real estate developers, such as VAAL Real Estate, have recognized the area's potential and introduced prestigious residential projects that cater to the discerning tastes of urban dwellers. These developments, such as Elite Towers, offer modern apartments with ultra-modern amenities, panoramic views, and a host of leisure facilities, providing residents with a sophisticated and comfortable lifestyle.
Beyond residential offerings, Westlands boasts an impressive selection of high-end restaurants, trendy cafes, and stylish bars. The neighborhood is renowned for its vibrant nightlife, with a myriad of entertainment options, including clubs, theaters, and live music venues, ensuring that residents and visitors alike are spoiled for choice when it comes to leisure and recreation.
In addition to its residential and entertainment appeal, Westlands has established itself as a commercial hotspot. The area features a mix of multinational corporations, local businesses, shopping malls, and boutique shops. The presence of major office complexes and commercial buildings has attracted a diverse range of industries, making Westlands an attractive destination for professionals and entrepreneurs.
Furthermore, Westlands embraces a sense of community. The neighborhood hosts various cultural events, art exhibitions, and festivals that celebrate the diversity and creativity of Nairobi. Its green spaces, such as City Park and Karura Forest, provide residents with tranquil escapes from the urban hustle, allowing them to reconnect with nature and engage in outdoor activities.
With its seamless fusion of urban energy, modern infrastructure, and abundant recreational options, Westlands has firmly established itself as the preferred location for those seeking a contemporary lifestyle in Nairobi. The neighborhood's allure lies in its ability to cater to diverse interests, providing a harmonious balance between work, leisure, and community engagement.
Whether one is looking for a luxury residence, a thriving business environment, or an exciting social scene, Westlands offers an unmatched experience. As Nairobi continues to grow and evolve, Westlands remains at the forefront, attracting individuals who appreciate the dynamic spirit and cosmopolitan charm that this vibrant neighborhood embodies.