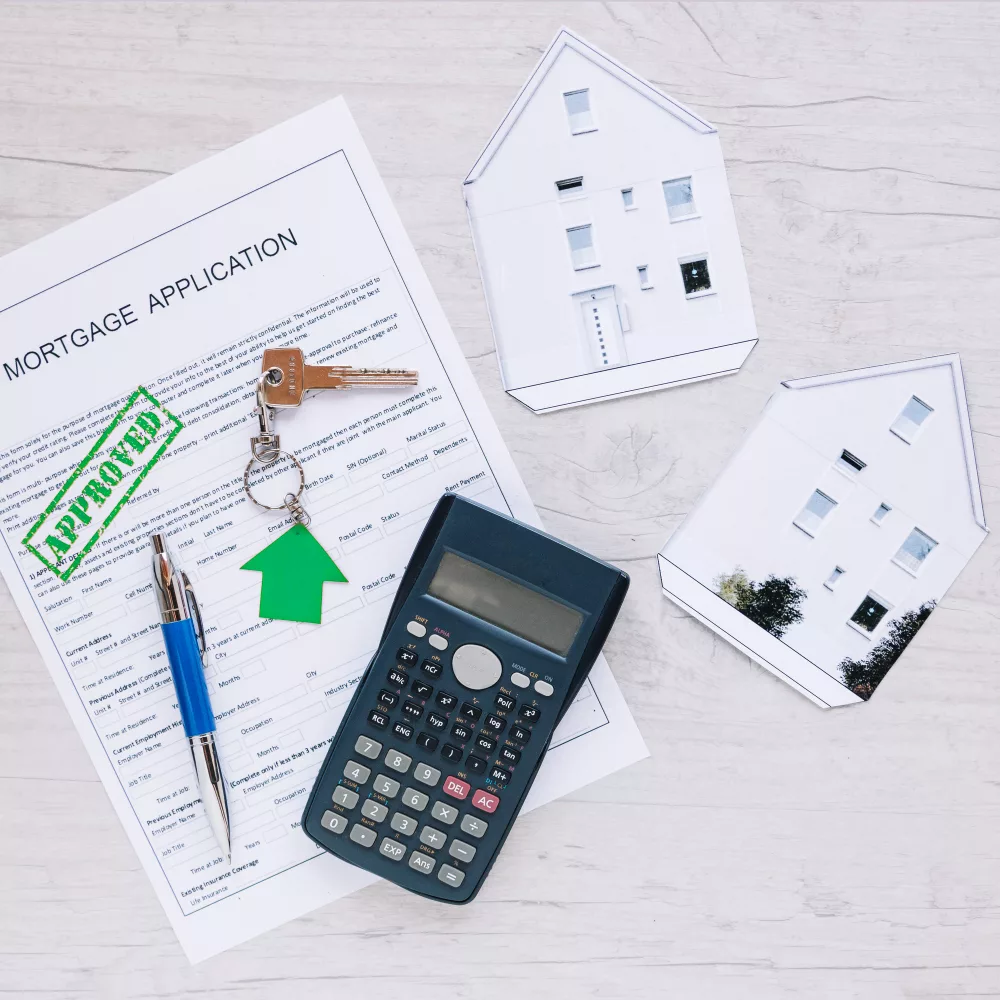 Mortgage from Cooperative Bank
Check out the good home mortgage from the cooperative bank. A home is a place where individuals get to have a good time with family and friends. This is a place away from work and other life activities.
After a busy day out, one needs to get to a very quiet place and relax. Who does not wish to have a good home? This is everyone's dream. Most of the people dwelling around cities and other towns across Kenya wake up every morning to go out and work. One of the main reasons is so as to pay together with catering for other basic needs.
There are a number of mortgage offers in the market today, but none of them beats Cooperative Banks's Good Home Mortgage. With this Mortgage, Cooperative Bank does the following:
Does upfront disclosure of all our processes and charges for your benefit.
They combine both variable and fixed rolling mortgages, which gives you the benefit of choosing what interest regime is good for you. In short, we have a two-in-one mortgage facility.
For co-operative society members (SACCOs), we offer support so that they can, in turn, lend to you as a society member.
They have special products targeting the rural population who would like to develop affordable but decent homes. These include offering wholesale mortgages and technical support to housing co-operatives to lend to their members.
They have redefined turnkey projects to also include individuals who team up and wish to construct houses under structured projects for owner-occupation.
We will avail a partnership mortgage with the co-operative societies to enable them easily mobilize their members and give them affordable housing.
We offer term-based pricing which recognizes the time value of money and passes the benefit to our customers with a very competitive rate
The Good Home Mortgage
The Good Home Mortgage has various features, tailored to suit individual needs and to make loan repayments more comfortable. These features are:
Good Faith Estimate

This is a document provided by The Co-operative Bank to Good Home Mortgage Customers, showing how an estimate that includes an itemized list of fees and costs associated with your mortgage loan. The Good Faith Estimate is, however, just an estimate.

Project Certification

The project approval facility provides customers the comfort of purchasing properties from builders who have complied with all basic documentation. We will issue prospective buyers with a Good Home Buyer's Guide to enable proper evaluation of what is available.

Accelerated Repayment Scheme

The scheme offers the customer a great opportunity to repay the loan faster by increasing the monthly installments. Whenever you get an increment in your disposable income or have lump sum funds for loan repayments, you can benefit by saving on interest to be paid.

Fixed and Variable Rates

The rates are quite flexible and competitive. The bank has both fixed and variable rates, which are dependent on the term of the mortgage. Rates range from 19.25 percent to 20 percent per annum (All on reducing balance) for individuals who want to buy owner-occupied houses, whereas, for organizations wishing to buy commercial properties for investment, the rates are flexible depending on the security and term of the facility. Co-operative society members will enjoy a discounted rate depending on the choice of product.
It is very easy for an individual to acquire a Good Home Mortgage. Self-evaluation is the first step in getting a Good Home Mortgage. Evaluate your current and future needs, especially the kind of home you are looking for in relation to your projected future income. The Good Home Mortgage matches your needs to the product specification. Requirements are then drawn up based on various key factors like the type of property to be acquired, the value, location, age of the borrower, and income details, among others.
Good Home Mortgage Offers:
A maximum of 95 percent of the mortgage value, hence you only need to have a minimum of 5 percent of the amount of your property for owner-occupation.
We consider a maximum of 50 percent of your income as what can be applied to repay the facility.
Costs associated with the process will amount to about 7 percent of the selling price.
A clean title, free from encumbrances and where all land rates and rent are cleared.
For Cooperative societies, requirements depend on the product chosen and the borrowing power limits.
An account with Co-operative Bank to allow you easier access to the Good Home Mortgage.
VAAL Real Estate was founded with the aim of reducing the hassle of finding and buying homes. VAAL Real Estate has been successful in developing a brand whose main aim is to change the market by understanding and satisfying the needs of potential and future homeowners.