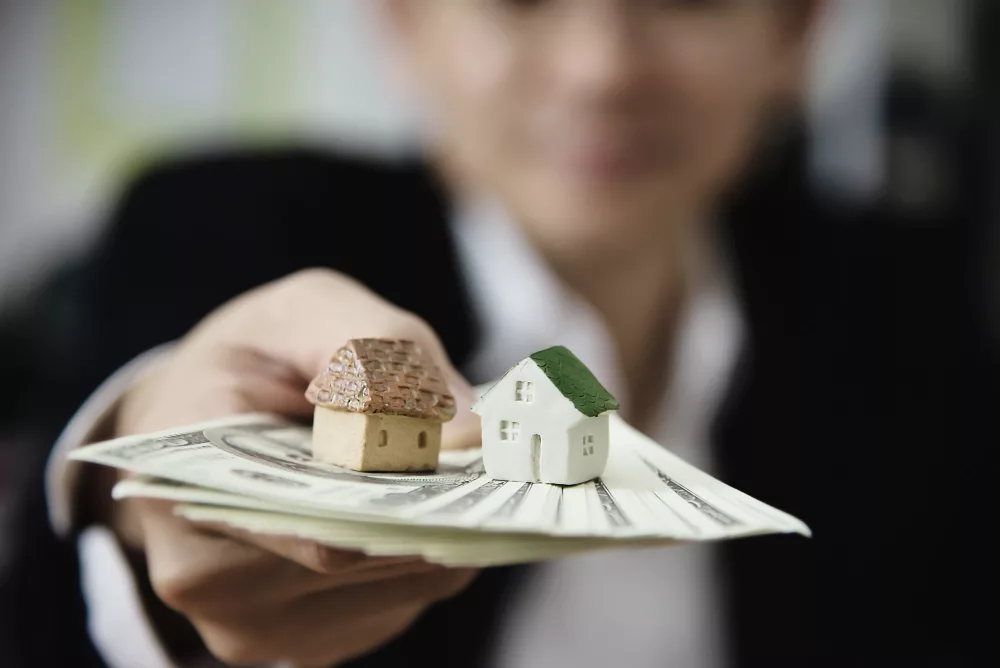 How you can get the cheapest mortgage rates in Kenya
For many Kenyans, owning a home is a lifelong dream that is possible presently more than ever thanks to several cheap mortgage rates in Kenya today. A mortgage is a loan in which the property or real estate is used as collateral.
The borrower (you) enters into an agreement with the lender (often a bank) to receive a lump sum that you can invest in your real estate venture and then pay back the loan and accrued interests over a given period of time. It is crucial to carry out in-depth research on several banks and their interest rates before applying for a mortgage.
There are a few key factors that you should consider when approaching a bank for any form of financing. The most important factor is to read their terms and conditions while paying particular attention to the cost percentage the loan will cover, the loan repayment period, and the interest rates.
Loan interest rates in Kenya
Looking for a mortgage is no different either. Before applying for a mortgage loan, you should take into consideration key factors such as interest rates, monthly payments, location, and property price. It is also recommendable to use a bank that you love and trust.
Standard Chartered offers some of the cheapest mortgage rates in Kenya so far. The interest rates can go as low as 12.2% with an option for the comprehensive 105% mortgage financing solution. You will incur a 1% or Ksh 10,000 (whichever is higher) facility fee but can spread your mortgage repayment premiums across a 25-year period hence giving you more bearable monthly payments. Standard Chartered Bank offers mortgage services to both residents and non-residents. Some of the additional fees you should be aware of include:
Facility arrangement fee: 1% of the loan amount (Minimum KES 10,000)
Legal costs and stamp duty varies depending on property value and location
Fire (property) insurance comprehensive insurance with the Bank's interest duly noted
Mortgage protection insurance for the borrower to safeguard the borrower during the mortgage term
Valuation fees upon approval of the application, the property should be valued
You can drop by their calculator page to see the latest mortgage rates.
Citibank Kenya is another favorite mortgage provider with relatively affordable housing mortgage rates in Kenya. This bank offers a mortgage loan rate of 12.5%. This bank has a fast and simple application process with a short approval time. The bank has operated in Kenya since 1975 and managed to create a loyal clientele due to its low-interest rates and flexible payment scheme. This bank also offers several mortgage options that assure the customer of custom interest rates according to their unique needs.
Commercial bank of Africa offers an attractive mortgage loan rate that is more affordable than the average mortgage rate in Kenya at 12.9%. Their mortgage loans have several unique features such as:
Available and experienced relationship management on hand to advise and guide you on property evaluation and market trends
Flexible repayment periods up to 25 years
No penalty for early repayment.
Unlike several other banks, the Commercial Bank of Africa has a fast and straightforward application process. To be deemed eligible for a mortgage loan, one needs to show up with:
A completed and signed mortgage application form
Your original ID/passport (plus copies)
Bank statements for the previous six months
Payslips for the last six months
A duly signed sale agreement.
There are several reasons why one should get a mortgage loan through Kenya Commercial Bank (KCB). This bank offers several attractive bonuses when it comes to mortgages such as flexible payment. When it comes to payment options, KCB allows for:
Joint payment
Rental payment
Alternative payment This bank also has competitive interest rates and offers mortgage income rates at 13.3%.
When it comes to requirements, an individual is required to show proof of income and proof that they can meet 10% financing and other costs such as stamp duty, lawyer's fee, and valuation fee. You can use their mortgage calculator to check out the premiums for different mortgage sizes and payment periods.
Stanbic Bank offers mortgage rates of 14.1%. Their mortgage packages come with several attractive features such as a construction mortgage. This bank will finance your dream of building a dream house. This bank will finance up to 90% of the total construction cost as per the Bill of Quantities from a legally registered Quantity Surveyor. Finished property can get up to 105% financing.
The bank's maximum construction period is 12 months during which the borrower will pay interest on amounts drawn. Through the bank's access mortgage feature, one can make lump sum deposits and withdrawals from their loan account at no cost once the loan is converted into a mortgage.
Barclays Bank Kenya has been offering Mortgage loans to Kenyans for many years. This has allowed them to create a large and loyal customer base. They have an attractive interest rate of 14.4%. Their mortgage loans come in a complete package with:
Repayment period of up to 25 years
Purchase the desired property anywhere in the country
Up to 90% of finance
Security charge over the property.
This bank also offers the simple and easy option of applying for a mortgage loan through its website. Using the bank's customer-friendly customer service, one can quickly get advice on matters such as interest rates and monthly repayments.
Diamond Trust Bank can finance the purchase of your dream house by offering you a mortgage loan. This bank will finance up to 90% of the value of the home. As for payment, they have a custom payment plan to suit every unique client's needs. Payment is also organized into regular installments. The repayment minimum period is 1 year and the maximum is 20 years or one's 60th birthday. Their mortgage interest rate is 14.6%.
If you need Cheapest Mortgage Rates in Kenya this is where you can get them.
VAAL Real Estate was founded with the aim of reducing the hassle of finding and buying homes. VAAL Real Estate has been successful in developing a brand whose main aim is to change the market by understanding and satisfying the needs of potential and future homeowners.