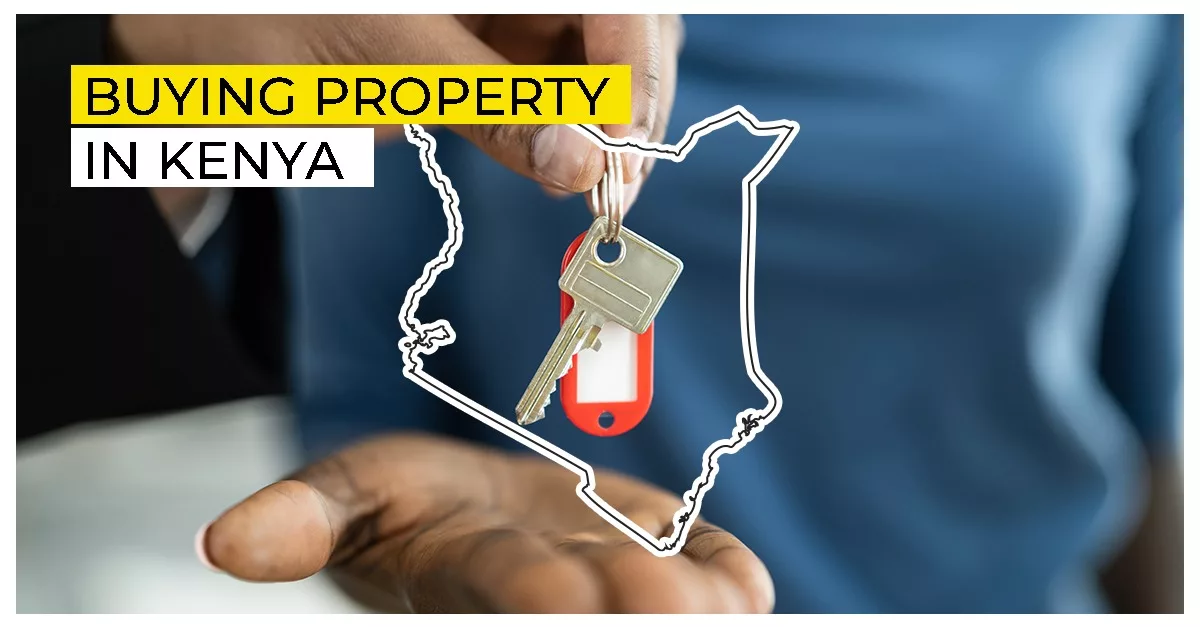 Welcome to VAAL Real Estate's comprehensive guide to real estate investment in Kenya. As one of the leading real estate developers in Kenya, we understand the unique opportunities and challenges that foreigners face when buying property in this vibrant country. In this guide, we will address key questions related to purchasing property in Kenya, including the ability of foreigners to buy homes, the cost of houses, and the implications of lease expiration. Whether you're a UK citizen or any foreigner interested in investing in Kenya, VAAL Real Estate is here to provide you with the essential information you need to make informed decisions.
Can Foreigners Buy property in Kenya?
As a real estate developer, we are frequently asked whether non-citizens are allowed to buy homes in Kenya. The answer is a resounding yes! Kenya warmly welcomes foreign investors into its property market. However, it is important to be aware of the legal regulations and requirements. We will guide you through the process, including obtaining the necessary permits and adhering to land ownership laws, to ensure a smooth and successful home-buying experience.
How Much Does It Cost to Buy a House in Kenya?
Determining the cost of buying a house in Kenya is a crucial step in your investment journey. Various factors influence property prices, including location, property type, size, and the amenities offered. VAAL Real Estate will provide you with an in-depth understanding of the current market trends and pricing dynamics, enabling you to make informed decisions. Additionally, we will explore the different financing options available to foreigners and outline the typical expenses associated with the home-buying process, such as legal fees, stamp duty, and agent commissions.
Can a UK Citizen Buy a House in Kenya?
As a UK citizen, you may have specific questions and concerns about purchasing a property in Kenya. Rest assured that VAAL Real Estate has extensive experience assisting UK citizens and can guide you through the entire process. We will explain the legal requirements, potential challenges, and necessary documentation you need to be aware of. Our team of experts will provide you with the personalized support you need to navigate the intricacies of buying property as a foreigner in Kenya.
What Happens When a 99-Year Lease Expires in Kenya?
In Kenya, land is typically leased for a period of 99 years. Understanding the implications of lease expiration is essential for protecting your investment. VAAL Real Estate will provide you with a comprehensive understanding of the processes and options available when a 99-year lease approaches its end. We will guide you through the necessary steps to ensure the continued use and ownership of the property, whether it involves lease renewal or exploring alternative arrangements.
Conclusion:
As you embark on your real estate investment journey in Kenya, VAAL Real Estate is your trusted partner. With our extensive knowledge of the local market and our commitment to providing exceptional service, we are here to help you navigate the complexities of buying property in Kenya as a foreigner. Whether you are seeking a holiday home, a rental property, or a long-term investment, Kenya's real estate market offers a wealth of opportunities. Take advantage of this comprehensive guide and let VAAL Real Estate assist you in making informed decisions to maximize your investment potential. Contact us today to begin your exciting journey into the Kenyan property market.