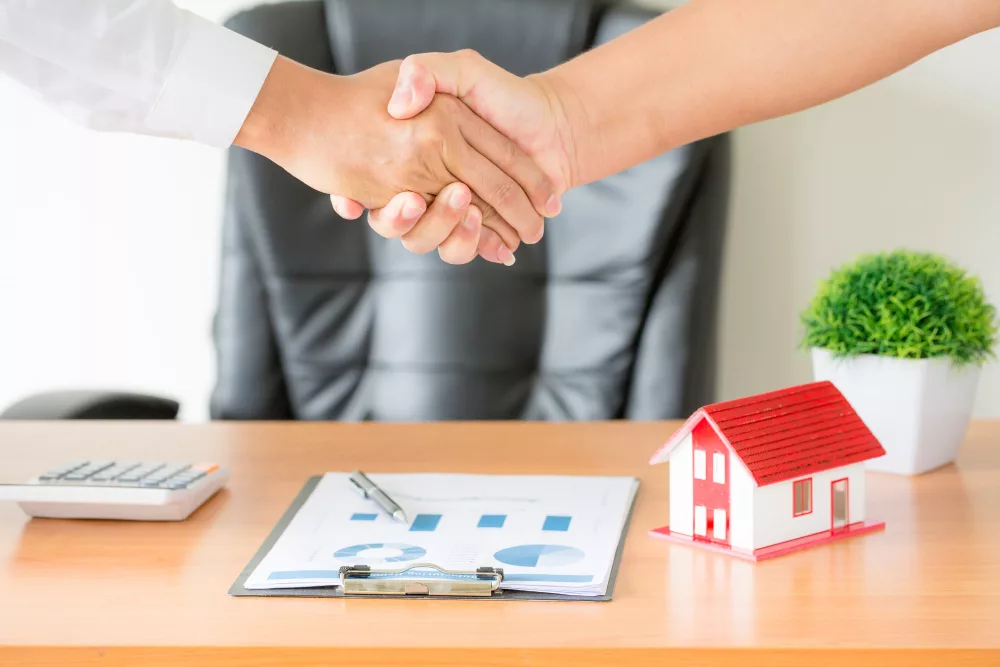 9 top tips for first-time homebuyers entering the market, it definitely pays to know what's coming. Being uncertain of your budget and not planning ahead can lead to overspending and other major problems down the road. Be aware, be prepared, and keep reading to get ahead of the challenges you'll face as a first-time home buyer. Know that buying a home can be a good investment, but can also be stressful, expensive and confusing.
Smart strategies like working with a professional realtors and home inspectors, getting a mortgage pre-approval and buying in an up-and-coming area can help you stretch every dollar. Here are 9 Top Tips for First-Time Homebuyers
1. Save, scrimp and postpone purchases
When I was a bank lender, I saw too many people screw up their mortgage pre-approvals with previous major purchases, car loans, and empty savings accounts. If you want to get a new home, you have to make sacrifices and trade-offs before you start house-hunting.
To begin, you can only make a home purchase if you've set aside money for a down payment. The more money you can put down, the smaller your bank loan will have to be.
Typically, your down payment will be 20% of your purchase price. Certain lenders will allow you to put less down; however, they will likely require you to purchase mortgage insurance, which increases your monthly payments.
When you get the urge to buy a home, your first step is to start saving as much as you can. 9 Top Tips for First-Time Homebuyers.
2. Use a Realtor
It's tempting to go at it alone, but buying a home is a major transaction. It's worth paying someone to represent your interests during what can be a difficult process.
Realtors work hard to earn their commissions, and they end up doing a lot of work for free if people don't buy. This means they have an incentive to help you get what you want.
This being said, don't feel pressured to go with the first Realtor you meet! If the connection isn't right or they're not listening to what you want, then they won't get you the house you're looking for.
You can also rely on your Realtor to help you through the paperwork, introduce you to a real estate lawyer, a mortgage broker and insurance broker. It's their job to ensure you find a house, close the sale and complete all of the necessary paperwork to finalize the transaction to the letter of the law.
3. Keep an open mind
When you walk through an open house, it's easy to pick out what you hate. That wall color is awful. The kitchen cabinets are orange? The décor is just I can't even.
It's easy to dwell on the negatives, but all of those things are easy to fix. Focus on the layout, structure, electrical system, plumbing, and the roof. Cosmetic changes are cheap, so don't let a mint-colored toilet bowl derail your dream.
4. Keep your emotions in check
When it comes to home-buying, you must keep your emotions in check. Realtors and banks are okay with you spending as much as you "can afford," but this can get you into serious trouble.
Everyone wants to live in their dream house, but so-called "starter homes" exist for a reason. Starter homes are smaller, might have older kitchens or dated bathrooms. In other words, they're livable.
Getting a cheaper older home or one that is in need of renovation might be a better choice if you have a lower budget or if you know some (professionally-skilled) people who can help you renovate. Realistically, if a gorgeous, move-in ready place is more what you're looking for, then you might have to go small and consider a condo.
Your Realtor can be a great help finding you the best place that suits your budget, but you need to clearly state that you're unwilling to go over whatever your personal limit is.
No matter what white picket-fenced, perfectly landscaped, in-ground pool boasting home they show you, you need to come back to this statement: "I'm sorry, but that's out of my budget."
5. Research, research, research
They say the three most important things in real estate are "location, location, location." Instead, you should focus on "research, research, research."
Before you start house hunting, read up as much as you can about homes in your local market. Learn about the different neighborhoods and their price points, crime rates, transportation links and nearby schools. Take advantage of free information on local real estate agents' blogs and local magazines.
It's possible to overload on real estate information, so focus on your priorities. By the time you're ready talk to a Realtor, you should have formed some idea of where and what you want to look at.
6. Beware of 'too good to be true'
Real estate is competitive, with thousands of buyers and sellers moving the market up and down. The same two houses on the same street in the same town will have slightly different prices. Each location is unique, and every house has its own charms and faults.
Beware a deal that is good to be true the price is usually right. If something seems cheaper than the going market rate, there's probably a good reason for it.
Ask your Realtor to get into the nitty-gritty of the situation. Investigate for big-ticket repairs like pest issues, asbestos, foundation issues and leaks in the roof. Find out from a home inspector whether any major repairs might be needed soon.
7. Closing costs can sneak up on you
It's easy to forget the little things around closing the day that the home ownership is transferred to you.
Depending on your location, you might be on the hook for extra taxes such as land transfer fees or prepaid property taxes. You might have to pay fees to the mortgage broker, an appraiser, surveyor, lawyer, insurance agent, and the bank.
If you stretched your budget to the pre-approval limit on your house, you might run out of cash before the finish line. This is just more confirmation that you should avoid spending the maximum amount you can afford.
8. Trust the process
It might seem unfair when you lose a bidding war or the bank won't lend you enough to buy that charming detached house you always wanted. While these disappointments can be painful, it's important to keep things in perspective. Many people overpay for real estate in tight markets, and the "winner" in a bidding war is always overpaying.
Banks also often lend people a little more money than they should but remember that if a buyer can't make their payments, the bank can take the house. Ultimately, offering a big mortgage is a gamble that the bank is going to collect on, one way or another. It's definitely in your best interest to stick to your budget no matter what. No house is worth bankruptcy.
If you can't get your dream house the first time, then keep looking. Change neighbourhoods, go for a smaller house, or go for a condo instead! The real estate market is a ladder, and if you start with what you can afford, you can always trade up when your income improves. Of course, you can also wait a bit longer before buying and save up more money for a bigger down payment.
Overspending is the greatest risk for first-time home buyers, and it's what landed millions of people out in the cold during the last economic recession when interest rates went up and banks started repossessing their homes.
9. Get pre-approved for a mortgage
Getting pre-approved for a mortgage means you'll have a very clear idea of your budget when house-hunting. Let's say you've saved $80,000 for your down payment, and the bank pre-approves you for a mortgage up to $320,000. The upper-limit of your budget would be $400,000.
When looking at homes, you shouldn't even consider anything over this limit and in fact you should aim for homes that come in under budget.
Possibly more important than the amount of your loan is your interest rate. If you can lower your rate by just one percentage point, you'll save tens of thousands over the course of the loan.
Buying your first place can be a good move if you have the money for it! To do it right, it's important to identify your priorities, know your budget and stick to it, and to keep a reasonable and open mind. Hopefully these 9 top tips for first-time homebuyers will help you as you look for an house to buy.
VAAL Real Estate was Founded with the aim of reducing the hassle of finding and buying homes. VAAL Real Estate has been successful in developing a brand whose main aim is to change the market by understanding and satisfying the needs of potential and future home owners.