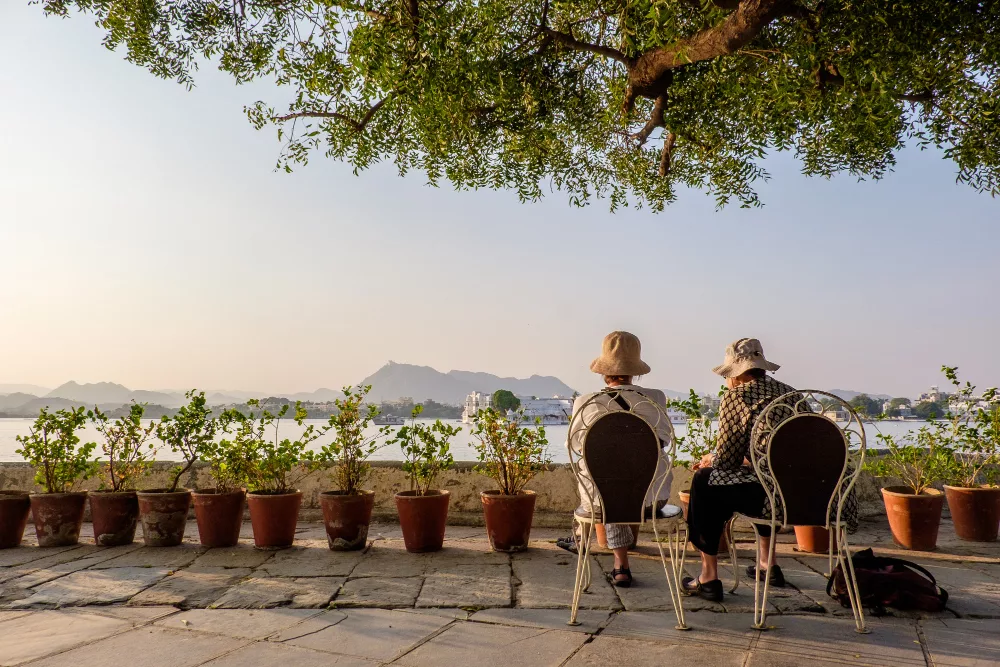 Mick Jagger is in his mid-70s, and he happily divides his time between homes in Europe and Caribbean beaches. Meanwhile, Rod Stewart is loving the beach life in Mombasa Kenya.
You don't have to be a rich and famous to give yourself an exotic retirement adventure. Whether you're looking for a quiet getaway close to home or a romantic escape across the pond, there's an affordable way to make it happen.
Here are our top 20 places to enjoy a retirement inspired by the rich and famous plus savvy tips on how to get there.
1. Diani Beach-Kenya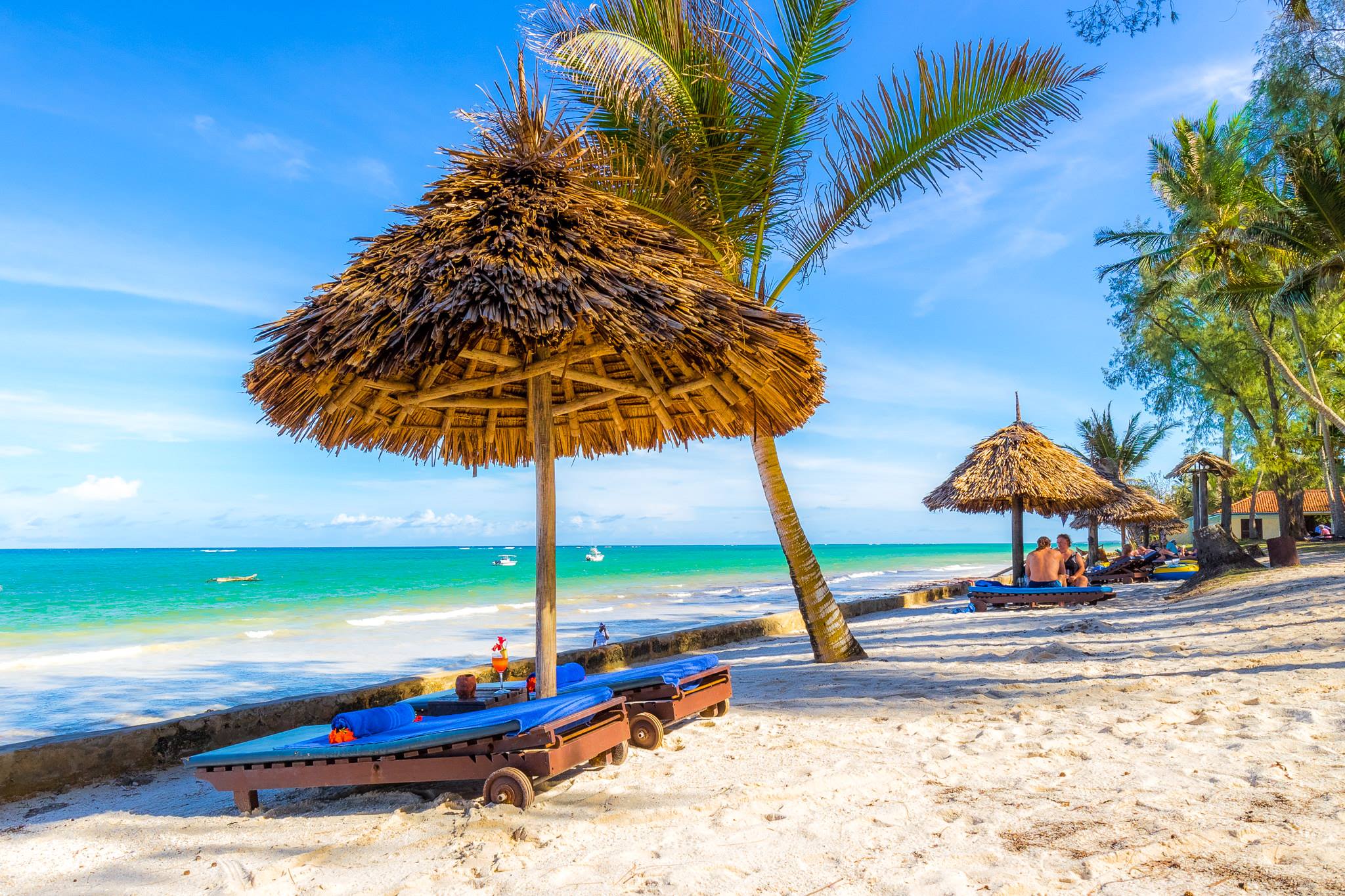 One of the world's most beautiful beaches, Diani Beach is located on the Indian Ocean coast of Kenya. Diani Beach is an ideal getaway at its finest. The beach offers visitors plenty activities to enjoy or you can spend your time admiring the scenery it offers. The view is breath-taking!
2. The French Riviera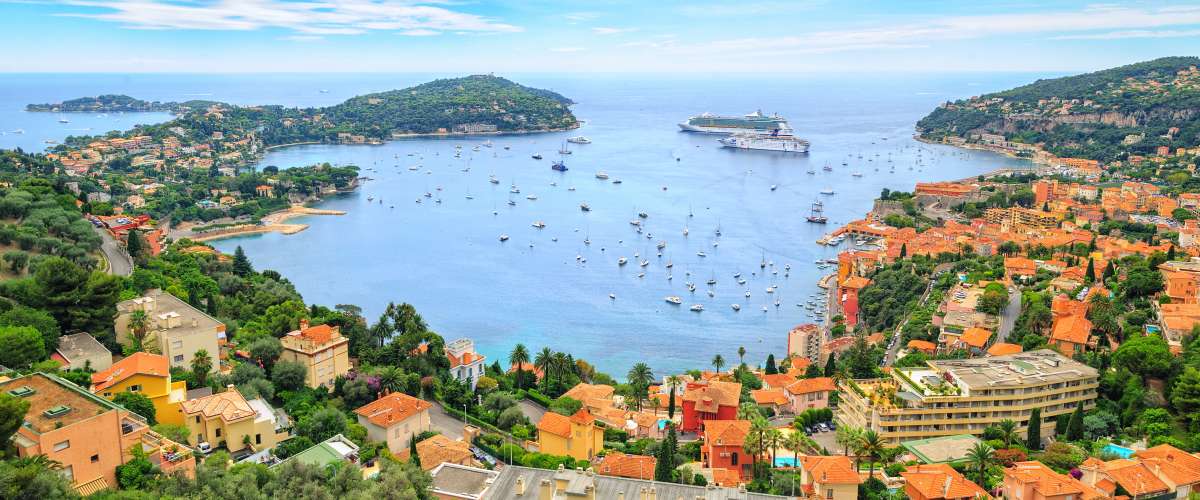 With its ideal climate, golden beaches, fabulous local cuisine and breathtaking scenery, France's Mediterranean coastal region has been a celebrity retirement hot spot for generations.
Today, Rod Stewart and his family have an estate in the hills of Saint-Paul de Vence; Elton John regularly gets away to his mansion atop Mont Boron; and semiretired philanthropist/rocker Bono has a villa in Eze-Bord de Mer.
Though these celebrities own multimillion-dollar homes, you don't have to be rolling in money to retire along the French Riviera, also known as Côte d'Azur. The lovely city of Nice is surprisingly affordable.
A one-bedroom apartment in the city center rents for under $875 per month, reports the living-costs website Numbeo, and prices are even lower in the picturesque medieval town of Aix-en-Provence.
3. New Providence Island, Bahamas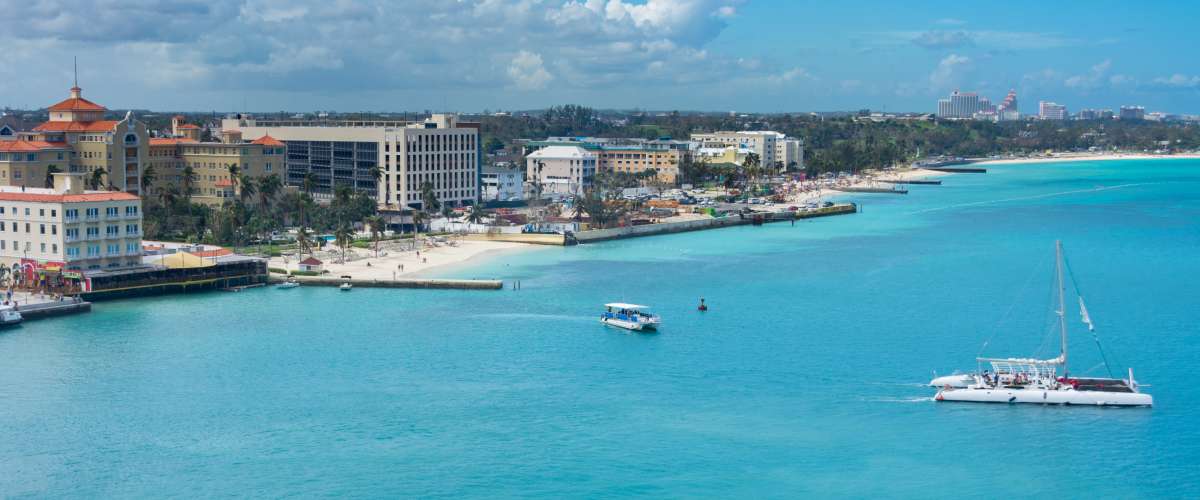 Years after he filmed several James Bond movies in the Bahamas, Sir Sean Connery officially retired to the island of New Providence.
He has been enjoying the laid-back island life from a home he bought in the 1980s in the private gated community of Lyford Cay in western Nassau.
Nassau is a great option for English-speaking retirees who aren't ready to learn another language and who want modern amenities and a tax-friendly locale.
One-bedroom apartments in the city center rent for an average of under $1,000 a month, Numbeo says, and you can get one farther out for less than $750. Buying a property for $500,000 gets you permanent residency.
4. The Hamptons, US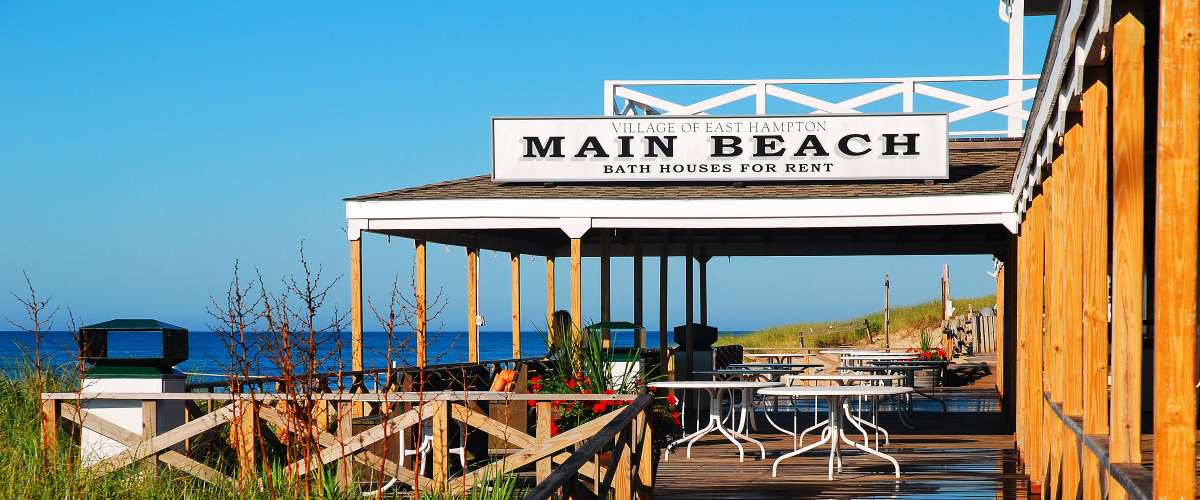 From kitchen queen Martha Stewart to Madonna to the legendary Beatle Paul McCartney, celebrities in need of a break have long flocked to the Hamptons on New York's Long Island.
With 70 miles of beachfront and historic 19th century homes, this area offers the best in refined countryside living. But the Hamptons also offer affordable neighborhoods with plenty of sun, beach and small-town country charm.
In Montauk, you can find one- and two-bedroom condos and co-ops listed from under $200,000. Free-standing family homes and ranches start at $400,000 in Hampton Bays.
Beachfront condos also fall within this price range — but it might be a good idea to stick to higher ground to avoid the risk of flooding as the climate changes.
5. Marrakesh, Morocco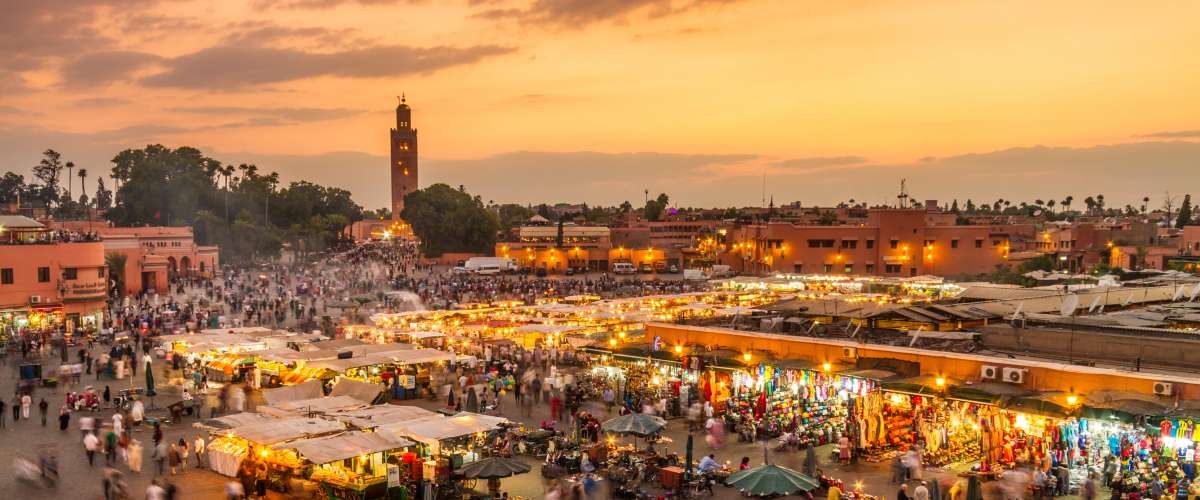 Europeans have long had a love affair with Morocco, and Marrakesh in particular has served as an exclusive retirement spot for the wealthy and well-known.
The late fashion icon Yves St. Laurent retired to a mansion in Marrakesh and so did former Italian Prime Minister Silvio Berlusconi.
Most recently, Madonna celebrated her 60th birthday in a 28-room luxury riad in the city; Katie Perry held her 30th birthday here; and designer Jean Paul Gaultier and the Hermès family have reportedly owned villas in the area.
But Marrakesh can be an affordable retirement spot, even on modest savings. A one-bedroom in the city center rents for about $330 a month, while a three-bedroom goes for about $640. You can even buy your own riad a traditional Moroccan home with interior courtyard starting at $150,000.
6. New York City, US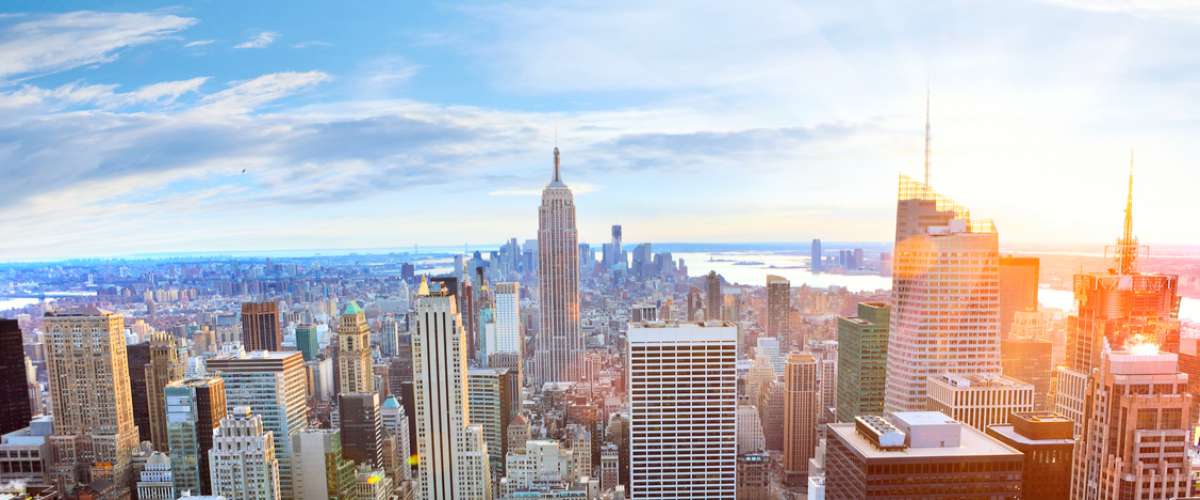 New York offers world-leading arts, culture, gastronomy and entertainment, so it's no wonder celebs love settling down here.
In 2017, Sting reportedly traded in his five-bedroom New York City duplex condo to rent a curvy Zaha Hadid-designed apartment located along the city's famed High Line park.
Superstar singer and actress Bette Midler semiretired after her Broadway run in Hello Dolly! in 2018 has been living on the Upper East Side for years.
Would-be New Yorkers can find fairly affordable rentals and co-op apartments north of 125th street in Manhattan and in nearby neighborhoods like Astoria, Queens.
7. Palm Beach, Florida, US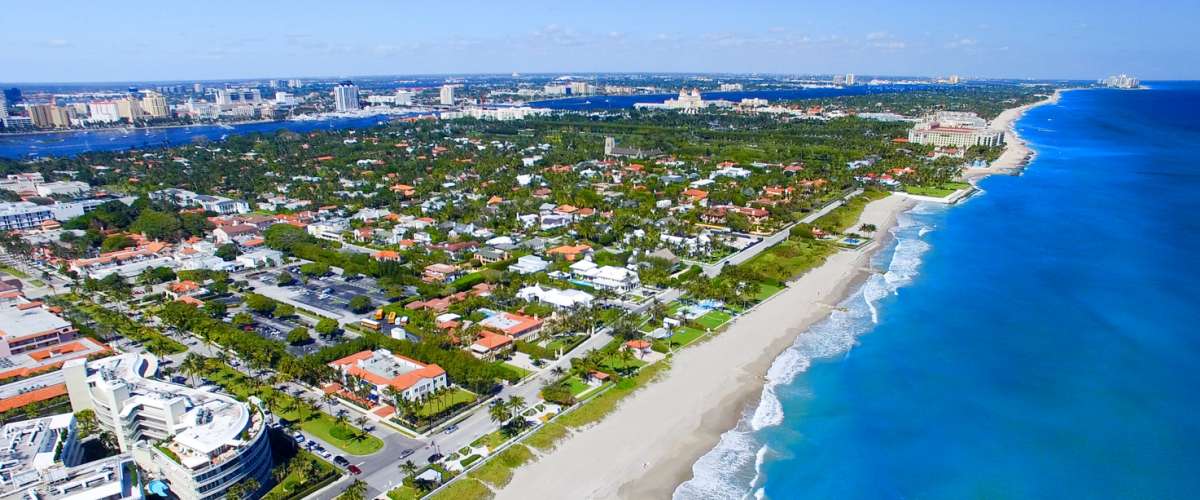 Basketball great Michael Jordan has owned and sold many homes over the years, but he's currently kicking back and relaxing in his mega-mansion near Palm Beach, Florida.
MJ's 28,000-square-foot estate includes a guest house, guard house, and pool house, 17 bedrooms, and an athletic wing with a basketball court.
If South Florida's sunny and relaxed pace appeals, you can rent a one-bedroom in downtown West Palm Beach for $1,475 or buy a condo right across the water on the island of Palm Beach for less than $200,000.
Just keep in mind the hurricane threat. According to one popular study, the Palm Beach area is subject to tropical storm winds every two years or so.
8. Surrey, UK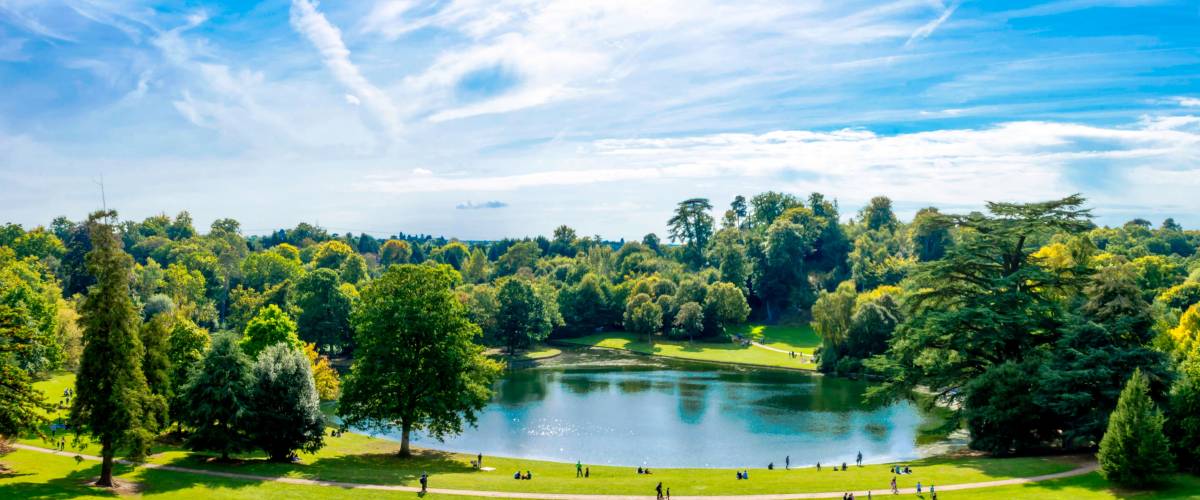 Surrey has been attracting famous retirees to its countryside since the early 20th century, .
Ringo Starr, Eric Clapton and silver screen veteran Michael Caine all live here. This should come as no surprise thanks to Surrey's close proximity to London, its historic mansions and its many golf courses and tennis clubs.
But if Surrey's multimillion-dollar estates are outside your budget, then consider buying a one-bedroom apartment starting at $200,000 near the center of retiree-friendly Maidenhead, not far from Surrey and just a 45-minute train ride from London.
If you prefer a rental, a one-bedroom in the region costs about $1,000 per month, according to local real estate site Rightmove.
9. Jackson, Wyoming, US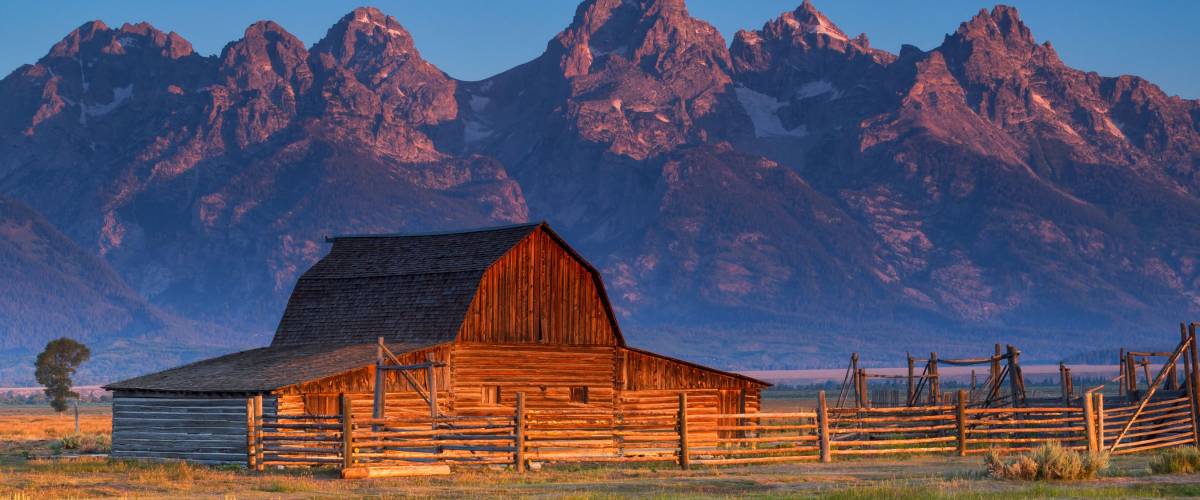 This quiet mountain town in Wyoming has become a rancher's paradise for famous retirees. Harrison Ford has owned an 800-acre ranch in Jackson for over 20 years, while Dick Cheney and Sandra Bullock have purchased properties here in recent years.
Jackson is surrounded by the picturesque Grand Teton National Park, Yellowstone National Park is nearby, and you'll find all the skiing, hiking and hunting you could ever want in your retirement.
Living near national treasures doesn't come cheap, and housing costs have been climbing thanks to the influx of famous folks.
Although most of the surrounding mountain towns are stacked with multimillion-dollar homes, one-bedroom condos can be yours for $300,000 and up. Similarly sized apartments rent for $1,700 in town or around $1,500 a bit farther away.
10. Mallorca, Spain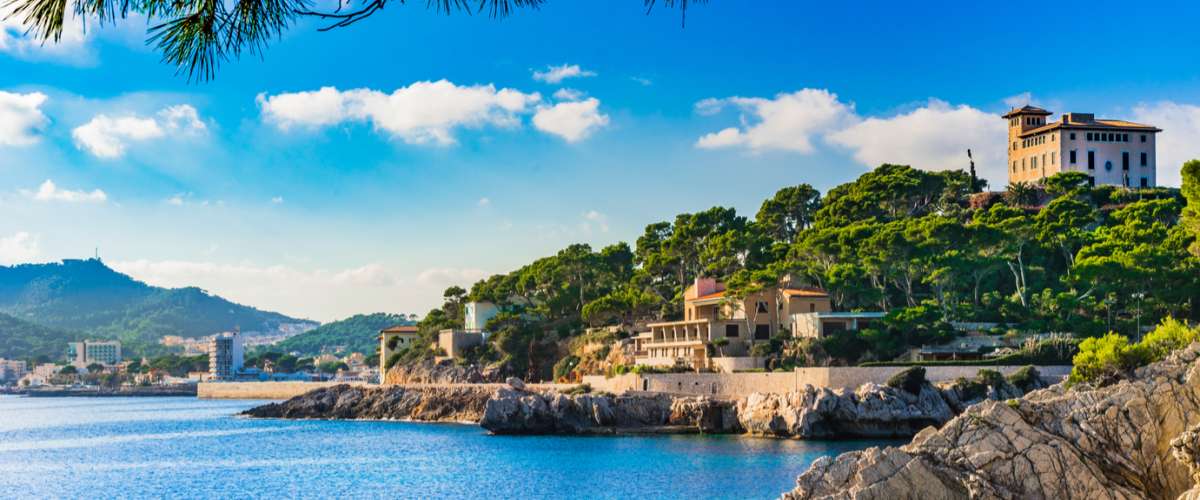 Another European favorite, the Mediterranean island of Mallorca has attracted retired Oscar winner Michael Douglas to its tranquil shores, along with many other notables.
Actor Pierce Brosnan, Spanish tennis champ Rafa Nadal, Eurythmics singer Annie Lennox and countless American and European celebs all come home to Mallorca to relax, reports luxury lifestyle magazine abcMallorca.
Mallorca is known for its beaches, mountains, Roman and Moorish ruins, and its vibrant arts scene.
If you're looking to own your retirement home, then you can find charming one-bedroom apartments starting at $160,000. Renting a one-bedroom pad costs $850 per month in the island's capital, Palma, according to Numbeo.
11. London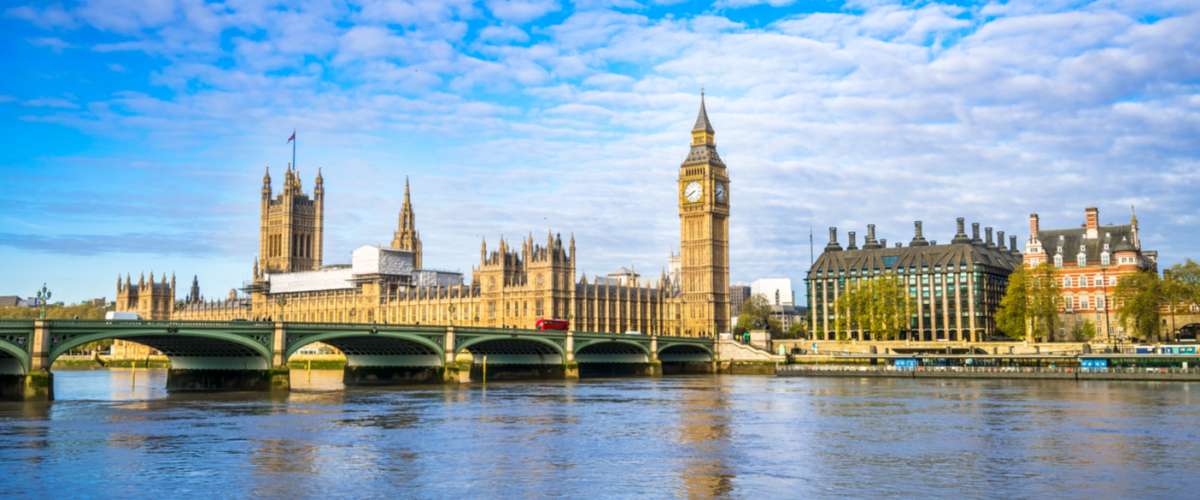 London's alluring mix of history, fashion and arts is perfect for an active retirement. Just ask David Beckham, who moved his family here from LA after he retired from soccer.
Home prices are high in London, but its outer boroughs are significantly more affordable.
Local real estate agency Foxtons finds the cheapest boroughs are the commuter haven Barking and Dagenham; the bustling borough of Croydon; and amenity-filled Sutton. All are located a half hour or less from central London.
Average prices for suburban houses range from $376,000 to $460,000, while Numbeo finds that a one-bedroom flat in the outer boroughs rents from $1,500.
12. Le Midi, France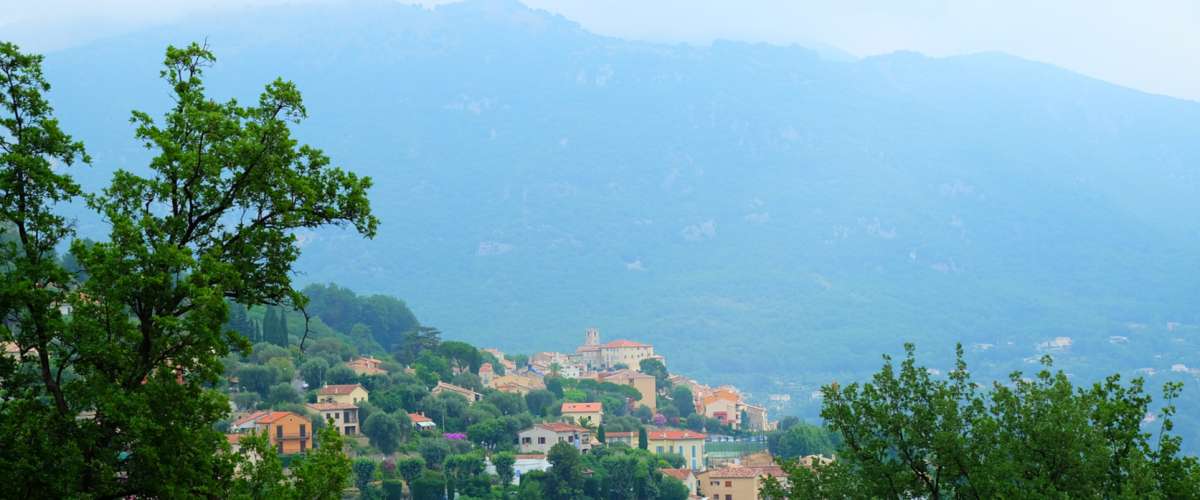 Celebrities have long had a love affair with the south of France, known locally as "le Midi."
Semiretired rock legend Mick Jagger has a house here, and actress Joan Collins owns a holiday home in the area, too.
Although the region hosts many million-dollar mansions, there are beautiful apartments for sale starting at about $300,000 in villages such as Valbonne, located just a 20-minute drive from the beaches of Cannes.
Le Midi is famous for its hiking with scenic mountain views, and for its world-class golf, globally famous wines — and joie de vivre. (That's French for "joy of living.")
13. Kent, UK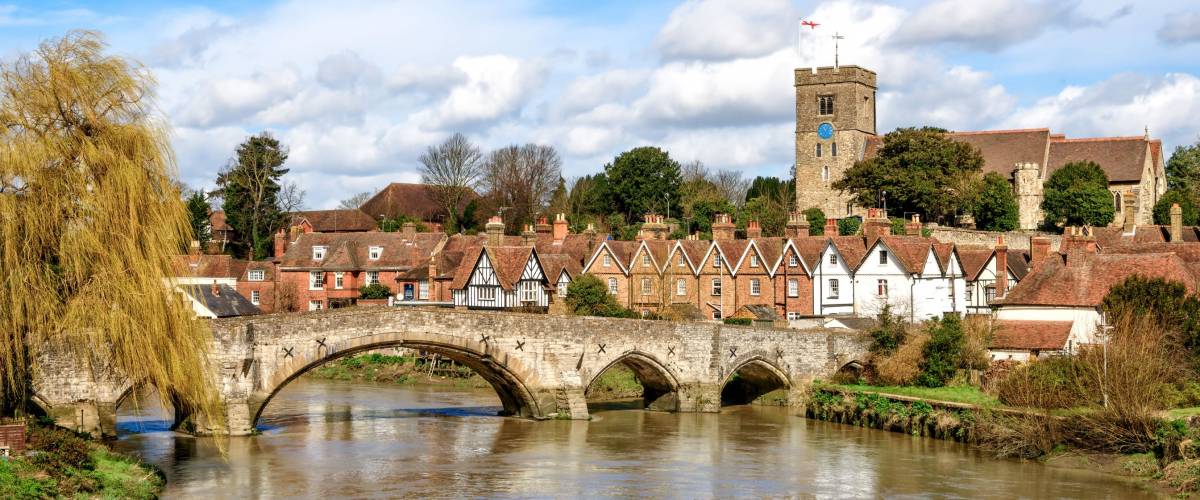 Located just east of London, the county of Kent has held the title of the "Garden of England" for 400 years.
Today, this idyllic slice of British countryside is celebrated for its many locally produced ales and wines. Half the Rolling Stones have homes here, and luxury hotels regularly cater to rich and famous folks from all around the world.
Housing in Kent is far more affordable than in London, which is just 40 minutes away.
You can buy a house for about $260,000 and up, and rents start at $1,000 for a one-bedroom in the community of Sevenoaks. You can pay half that in Dover, on Kent's east coast.
14. Algarve, Portugal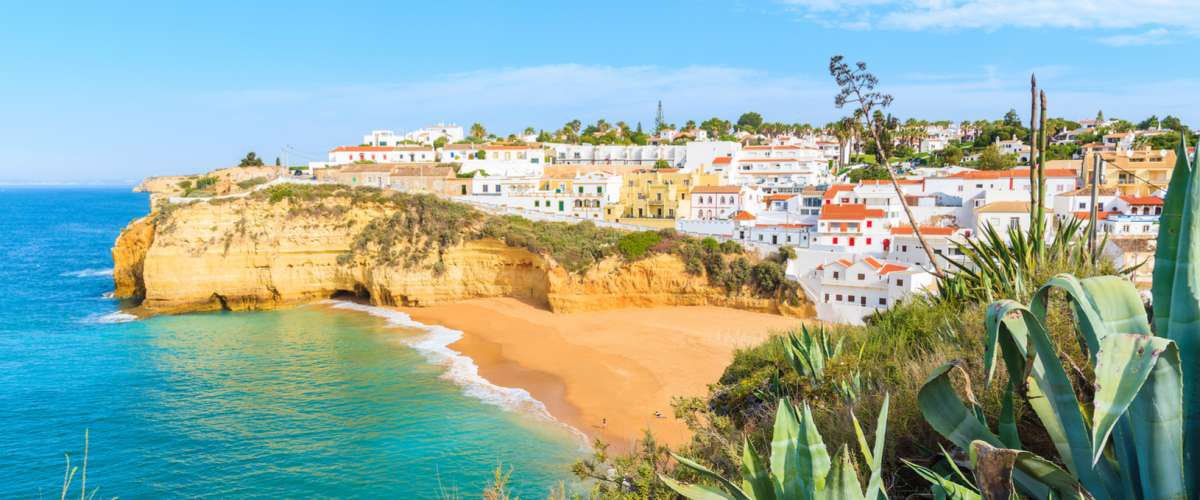 Portugal's sun-soaked Algarve region is an up-and-coming retirement and vacation spot for famous folks.
Current celebrity homeowners include "Total Eclipse of the Heart" singer Bonnie Tyler and an array of retired European footballers and Formula 1 racers.
The coast of Algarve is a spectacular playground of beaches, islands and soaring cliffs, and it's packed with bars and outdoor entertainment.
One- and two-bedroom apartments in beachy Lagoa and Lagos sell for as little as $110,000, and you'll find one-bedroom apartments renting from $600 in this area, says Numbeo. In this dreamy spot, fresh local foods and wines are very affordable.
15. Zurich, Switzerland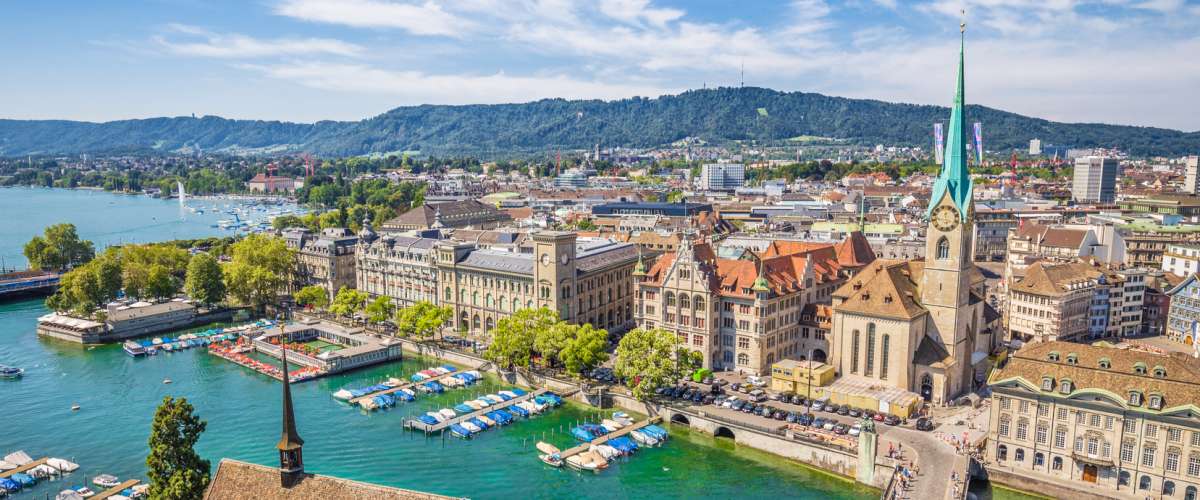 Low taxes, fresh air and amazing skiing and natural beauty have drawn stars to retire in Switzerland for decades.
Swiss citizen Tina Turner has called the small town of Küsnacht home since the mid 1990s, while Dame Julie Andrews is enjoying her retirement in Gstaad, about two hours away.
Life in Switzerland can get expensive: If you want to settle in the center of Zurich or Geneva, rent will set you back almost $2,000 a month.
However, in the gorgeous historic city of Bern, a one-bedroom apartment rents for $1,035 in the city center or $880 a bit farther out.
16. Tuscany, Italy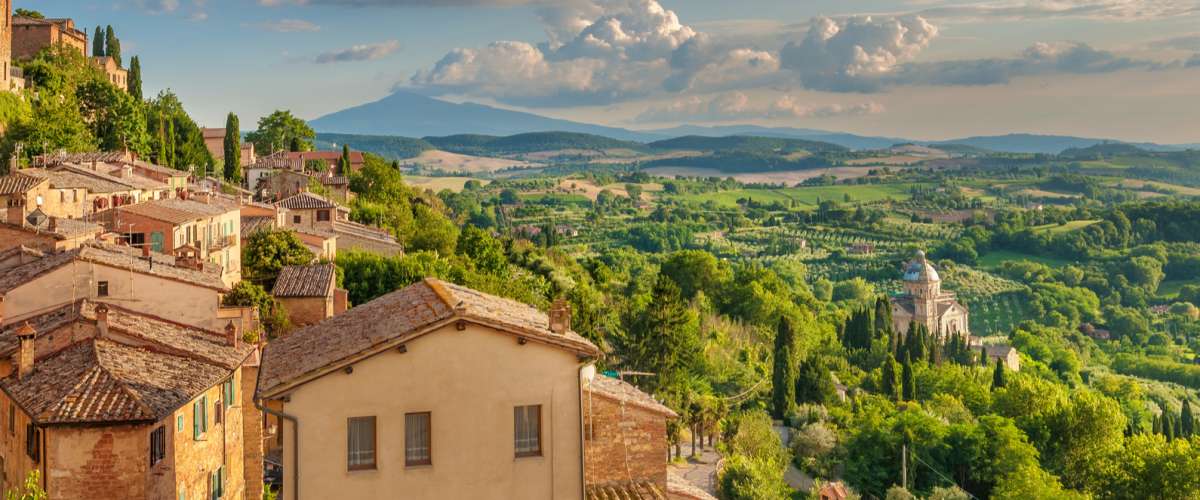 You don't have to be rich to retire in Tuscany, but the clean country lifestyle here is truly priceless.
Resident retiree Sting is proud to call himself a "Tuscan farmer," and he personally cares for his 740-acre property near Florence.
In addition to the many multimillion-dollar wineries and estates in Tuscany, you also can find rustic homes and apartments starting at $45,000 and updated traditional stone houses selling for just $90,000.
Renting in Italy is a more difficult process, and not for the faint of heart.
17. Missoula, Montana, US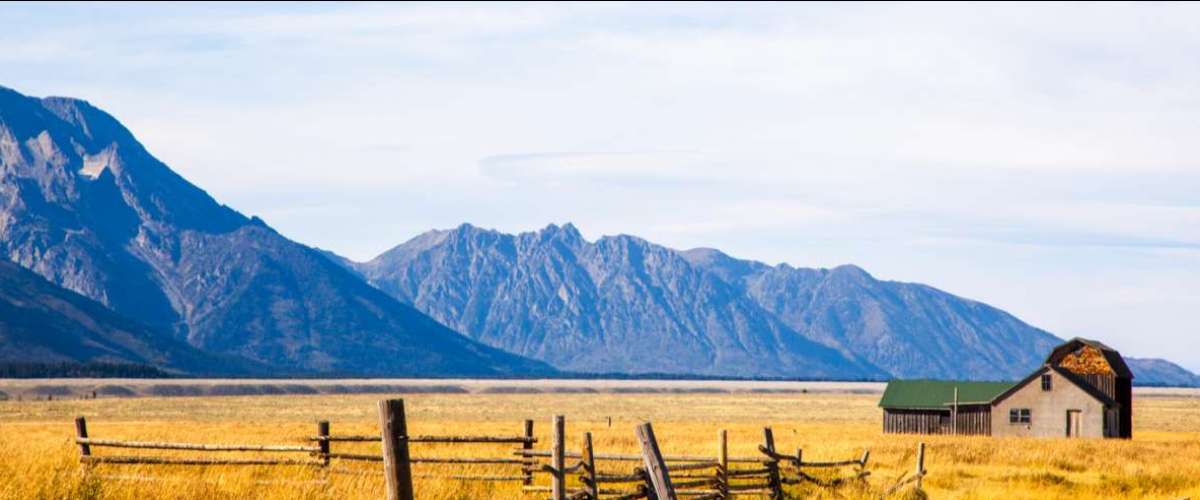 Famous retirees are heading to Montana for a taste of the Wild West. Retired late night host David Letterman lives here on his ranch, and Peter Fonda also is a resident.
With views of the breathtaking Rocky Mountains, still lakes and endless skies, Montana offers a truly spectacular retreat from the bustle of work and city life.
Real estate is mostly made up of single-family homes for sale and for rent, but there are a few affordable rental apartment communities sprinkled throughout the state.
You can buy a condo from $135,000 and up or build your own homestead on a piece of land that might cost anywhere from $60,000 to $200,000 or more, depending on the location.
18. New Jersey, US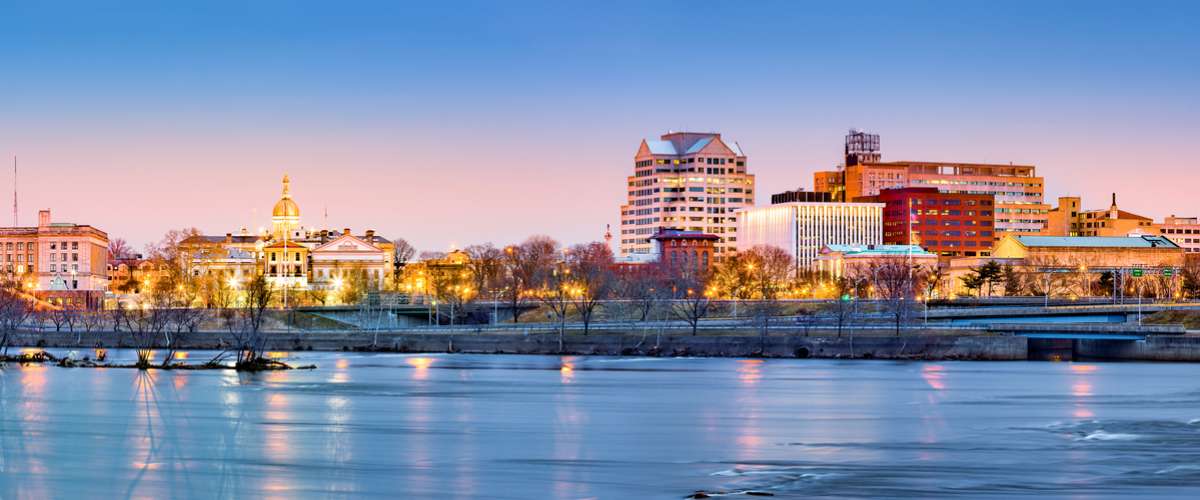 Former Daily Show host and best-selling author Jon Stewart and his wife Tracey have retired to a historic farmstead in New Jersey.
Their property includes a manor, several cottages, a pool and a fully functioning farm with multiple pastures, paddocks, and barns.
As their retirement gig, the couple hosts tours and educational programs focusing on sustainable farming and animal care.
New Jersey towns can work for any budget: You'll find modest homes and rental apartments up to multimillion-dollar estates plus plenty of shopping, golf courses, green space and endless food options.
19. Petworth, West Sussex, UK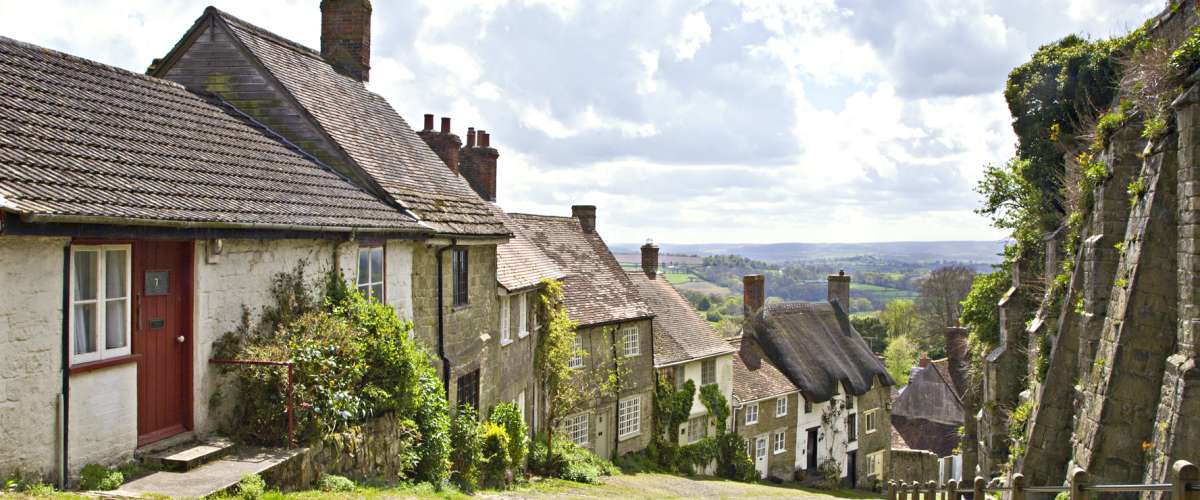 Dame Maggie Smith may have spent a lot of time in Downton village, but she's enjoying her real-life retirement in quiet Petworth.
Petworth's medieval town center is filled with shops, cafes, pubs and all the services you'll need. The nearest village is Lurgashall, which has a relaxing cricket green, a fancy inn and a national park.
In Petworth, you'll find character-filled town homes selling from about $345,000, and pretty one- or two-bedroom apartments with patios from $240,000.
Rental options include cute two- and three-bedroom homes with gardens, starting at about $1,285 per month.
20. Charlotte, North Carolina, US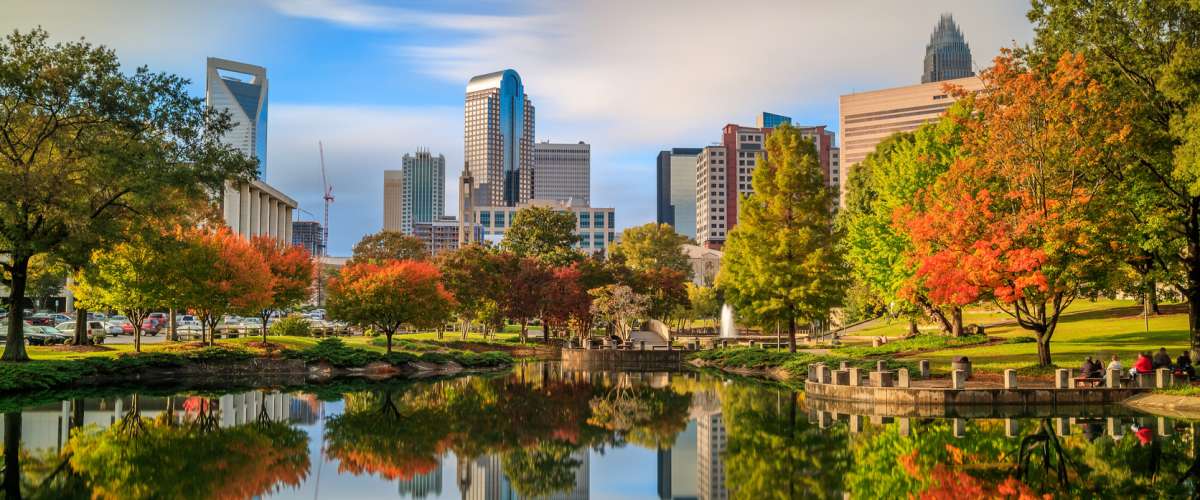 NASCAR racer and four-time Sprint Cup champion Jeff Gordon has hung up his racing gloves and is spending his semi retirement in the South Park neighborhood of Charlotte.
The city's charming, green and family-oriented suburbs are perfect for retirees. Atlantic beaches are less than four hours away by car, and the mountains of Asheville are even closer in the opposite direction.
Charlotte's airport is a major international hub, which is great for vacations and family visits. And whether you're looking for a lakeside cottage or modern suburban living, you'll find something in your budget.
Amenity-filled condos and free-standing homes sell from about $80,000, and apartment rentals start at about $800 a month. These are 20 Places to Enjoy Your Retirement Inspired by the Rich and Famous.
VAAL Real Estate was Founded with the aim of reducing the hassle of finding and buying homes. VAAL Real Estate has been successful in developing a brand whose main aim is to change the market by understanding and satisfying the needs of potential and future home owners.