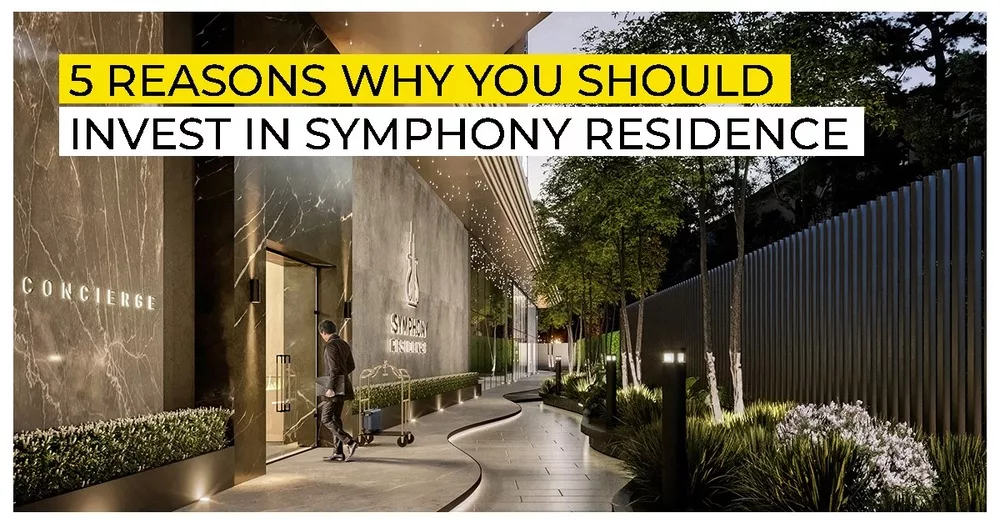 Real estate development is a booming industry that has been gaining popularity over the years. With the increasing demand for housing, it's not surprising that many investors are looking for opportunities to invest in this sector. If you're considering investing in a real estate development, here are the top 5 reasons why you should consider investing at the Symphony Residence by VAAL Real Estate
Location, Location, Location
One of the most important factors in real estate is the location of the property. Symphony residence is situated in a prime location that is in high demand. It's in a desirable neighborhood that is easily accessible and conveniently located near shopping malls, restaurants, and other amenities. This location is ideal for people who want to live in the vibrant environs of Nairobi city.
High Return on Investment
Investing in real estate can be a lucrative venture, and Symphony residence is no exception. The demand for housing is constantly increasing, which means that the value of the property is likely to appreciate over time. Investing at Symphony Residence means could provide you with a high return on investment, making it an excellent choice for those looking to make a profit.
Modern Design and Amenities
Symphony residence boasts modern design and top-of-the-line amenities. The apartments are spacious and designed with the latest trends in mind. Each unit comes equipped with top-of-the-line appliances and fixtures, making them both comfortable and convenient for residents. With amenities like two fully equipped gyms,two heated pools, a fitted barbeque area, indoor game room etc. Symphony residence is sure to attract tenants who want to live in a luxurious environment.
Strong Rental Demand
One of the benefits of investing in real estate is the potential for rental income. Symphony residence is in an area with a strong rental demand, meaning that you are likely to have tenants wanting to rent the property. With high-quality apartments and modern amenities, it is sure to attract a wide range of renters, including young professionals and young families.
Experienced Development Team
Investing in a real estate development is a significant financial decision, which is why it's important to work with an experienced development team. Our team has a proven track record of success in real estate development, and we are dedicated to delivering high-quality properties that meet the needs of both investors and tenants. We have the expertise and resources necessary to ensure that our latest development is a success.
In conclusion, investing in Symphony residence is an excellent opportunity for investors looking for a lucrative venture. With a prime location, high return on investment, modern design and amenities, strong rental demand, and an experienced development team, this investment has everything you need to succeed in the real estate market. So why wait? Invest in our latest development today and reap the benefits of a profitable real estate investment.