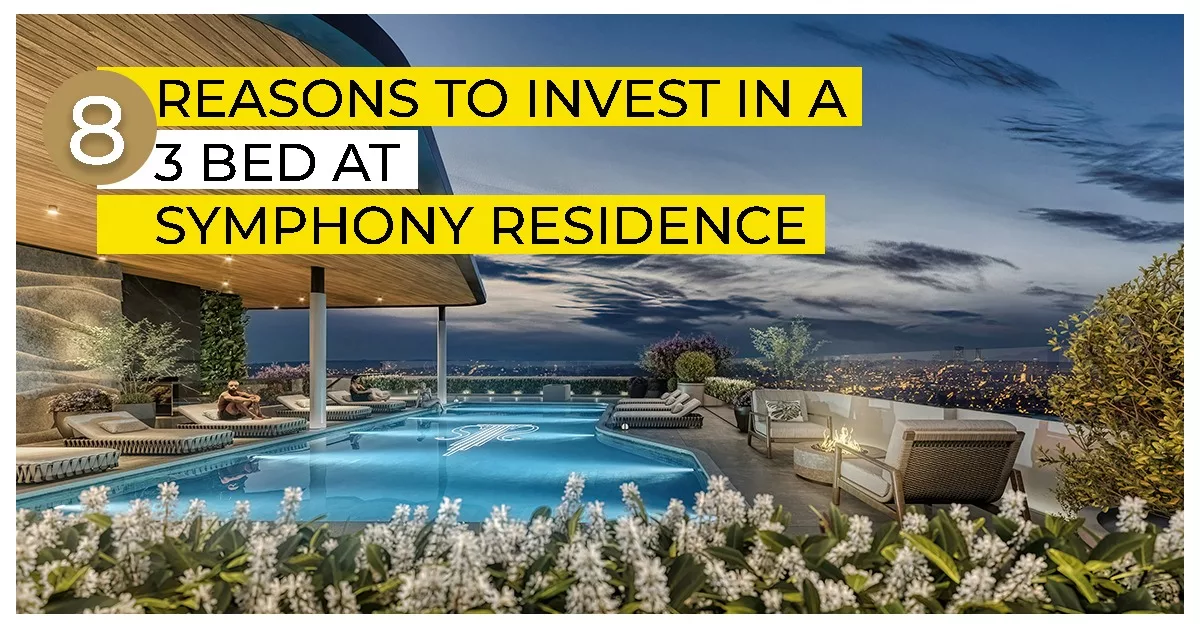 Are you on the hunt for your dream home in Nairobi for your family? Look no further! Symphony Residence is an exquisite residential complex that offers more than just a place to live. From its exclusive amenities to its prime location, Symphony Residence promises a lifestyle that's unparalleled. Here are eight compelling reasons why you should seriously consider making Symphony Residence your new home:
Unbeatable Location
Location is a critical factor when choosing a place to live, and Symphony Residence ticks all the boxes. Just eight steps away is the Junction Mall, offering a variety of shopping, dining, and entertainment options. The complex's proximity to major road networks makes commuting a breeze, and its excellent security measures ensure your peace of mind. With well-lit surroundings and access to social amenities, Symphony Residence has convenience and safety covered.
Investment Potential: High Demand and Occupancy Rate
Real estate investment is all about potential returns, and Symphony Residence presents a compelling case. The area boasts a staggering 95% occupancy rate, indicating high demand for quality residences. Investing in Symphony Residence isn't just buying a home; it's securing a valuable asset that's likely to appreciate over time.
Exclusivity: Elevate Your Living Experience
Symphony Residence is designed with exclusivity in mind. The 3 bedroom owners enjoy unparalleled access to a range of rooftop amenities that cater to all your needs. Imagine having a fully equipped gym, a heated swimming pool, a lounge area, and even a running track at your disposal. This unique feature sets Symphony Residence apart, ensuring that you can maintain a healthy lifestyle, privacy and socialize without even leaving your building. What's more, the complex is intelligently divided into separate blocks for studios, one-bedroom, and two-bedroom apartments, giving you a sense of privacy and community all at once.
Breathtaking Panoramic Views
Imagine waking up to a stunning view of Nairobi's cityscape. Symphony Residence offers a panoramic view of the entire city, allowing you to bask in the beauty of Nairobi's skyline from the comfort of your own home. Whether you're a sunrise enthusiast or a city lights admirer, these views will never cease to captivate you.
Convenience for Families: Day Care Center and Play Area
For families, Symphony Residence goes the extra mile to make life easier. The complex boasts a day care center exclusively for the 3 bedroom owners, ensuring that your little ones will be well taken care of in a safe and nurturing environment. The accompanying play area means your kids can enjoy their childhood to the fullest, while you have peace of mind knowing they're nearby and living their best life.
Private Balconies for the master bedroom and the guestroom
Symphony Residence truly understands the value of personal space. That's why each 3 bedroom unit comes with 2 separate balconies. Whether you're seeking a quiet moment alone, away from the kids or looking to entertain friends, these balconies offer the perfect setting for both.
Luxury and Comfort: All Bedrooms Ensuite
Every bedroom in Symphony Residence is an ensuite, providing an exceptional level of privacy and convenience. No more waiting in line for the bathroom – each member of the household can enjoy their own private oasis.
Modern and Functional: Fitted Kitchen with Bosch Appliances
The heart of any home is the kitchen, and Symphony Residence doesn't disappoint. The fitted kitchen comes with top-of-the-line Bosch appliances, ensuring that you have everything you need to create culinary masterpieces and make everyday cooking a pleasure.
In conclusion,Symphony Residence isn't just a residential complex; it's a lifestyle choice. With its exclusive amenities, stunning views, family-friendly features, modern design, prime location, and investment potential, Symphony Residence offers a comprehensive package that caters to every aspect of contemporary living. Whether you're a young professional, a growing family, or an astute investor, Symphony Residence presents an opportunity you won't want to miss. Make the smart choice and invest in a future of luxury, comfort, and convenience. Your dream home awaits at Symphony Residence.