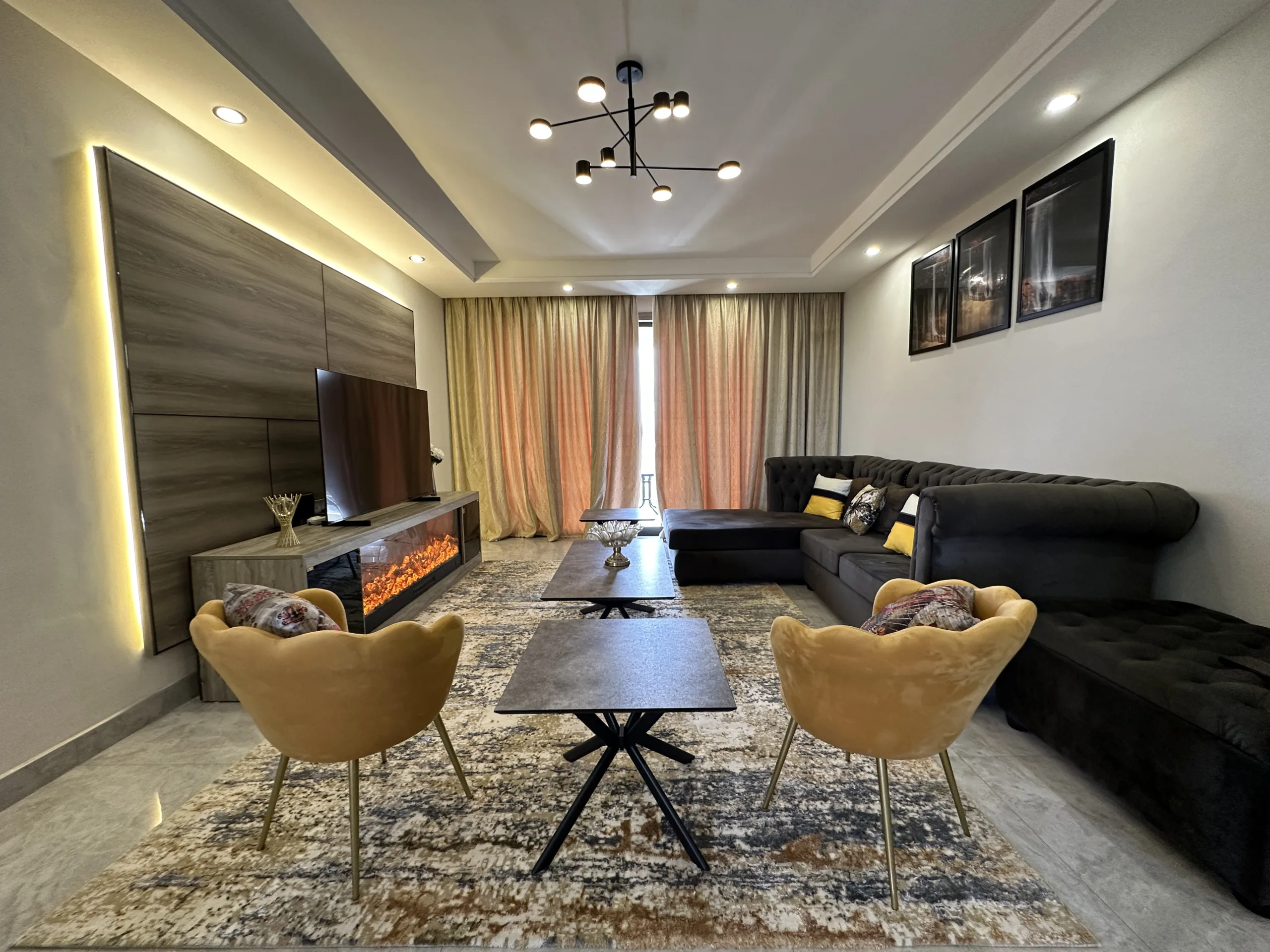 How to make the most of your small living space:
Feeling cramped but don't want to move? There many ways to make small seem spacious. Embracing a "less is more" mindset is even trendy, with micro homes attracting macro interest on social media and on TV. Here are tips from top-rated interior designers and real estate agents for how to make the most of small rooms:
Pick your palette
Consider neutral or light paint colors, which reflect light and can make a room appear larger. Using one main color alone or in a variety of shades can create a sense of serenity. If you introduce a secondary color, do so in small splashes.
Create a focal point
Keep color, pattern and materials simple, but introduce one bold or special element, such as an elaborate mirror, artwork or pendant light fixture. Another way to draw the eye is to paint one wall in an otherwise neutral room a bold or dark tone.
Keep it simple
Choose items with simple lines and shapes. Reduce visual clutter with a few larger pieces of furniture rather than multiple small items. You don't have to stick with the typical sofa and love seat arrangement. Consider pairing a small couch or love seat with one or two chairs.
Clear the clutter
Remove excess items from any small room, including accessories that contribute to visual clutter. Avoid small artwork and decor items; larger pieces can make a space feel larger and make more of a statement.
Let there be light
Brighter spaces appear larger than dim ones. Uncover windows. Don't block views to windows and doors; the farther you can see into a space, the larger and more open it seems. Recessed lighting and sconces can be a space-saving way to shed light. In some cases, recessed lights may negate the need for end tables and lamps. Other lighting options include accent, track or under-cabinet fixtures.
Reflect on this
A large mirror or gallery of smaller ones along the longest wall of a room can make it seem wider. Other space-enhancing ideas: two mirrors across from each other, a mirror across from a window, an over sized framed mirror leaning against a wall.
Carve out space
Consider furniture that serves multiple functions. A headboard can double as a bookshelf. An ottoman can provide hidden storage and work as a coffee table. Add storage by recessing shelving into a wall, or extending bookshelves to the ceiling. To create the illusion of more space, paint the inside of shelves a deeper shade than the wall color.
RELATED: 10 Clever Storage Ideas for Your Kitchen
Boost your bathroom: One of the best ways to make a bathroom seem more spacious is to trade a traditional cabinet vanity for a pedestal sink. Install a medicine cabinet for storage. If you keep a cabinet, consider one with legs or open shelves. Another tip: Swap your shower curtain for a glass door or, more affordably, a clear curtain.
How To Make The Most Of Your Small Living Space. So, go ye and make the most of your small living space. Cheers!
VAAL Real Estate was Founded with the aim of reducing the hassle of finding and buying homes. VAAL Real Estate has been successful in developing a brand whose main aim is to change the market by understanding and satisfying the needs of potential and future home owners.