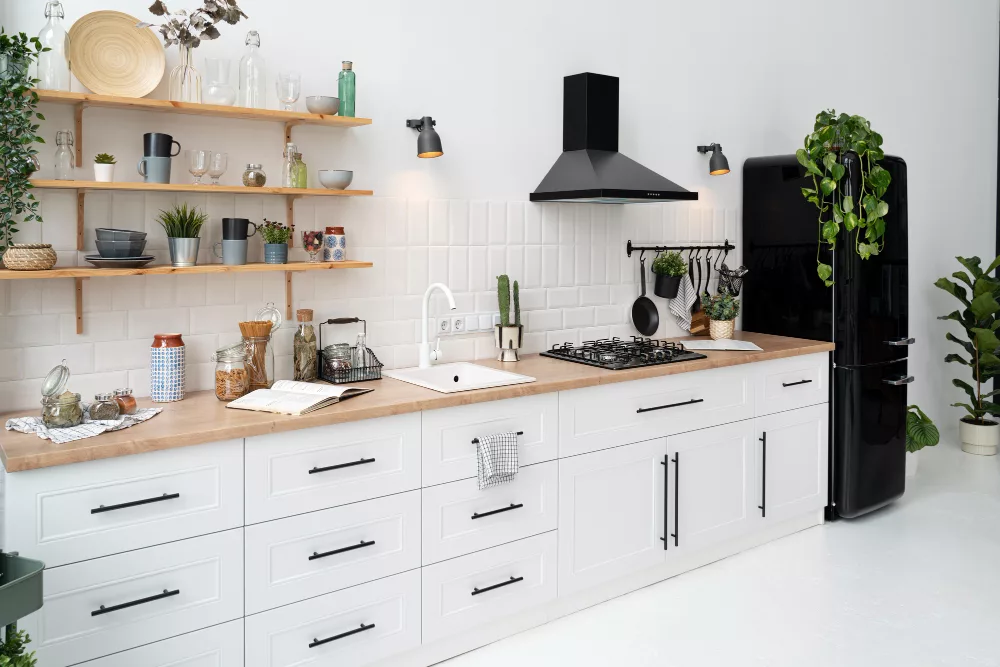 Do you want to know how you can manage your Kitchen? These are the 10 Clever Storage Ideas for Your Kitchen.
The kitchen is one of the most important rooms in the house. It's the place where we store our food and cook our meals, so it's understandable it requires more space for all the appliances, cupboards and tools. However, in many cases, we just don't have unlimited space for the kitchen, and we have to deal with what we've got. This often leads to stuffed cupboards and many cluttered spaces.
There are many ways to deal with clutter, but not all offer effectiveness and practicality. When you have limited space to spare, regardless of the size of your kitchen, you need to think outside the box and get a few sneaky storage solutions. Here are 10 Clever Storage Ideas for Your Kitchen
1. Pull-Out Pantries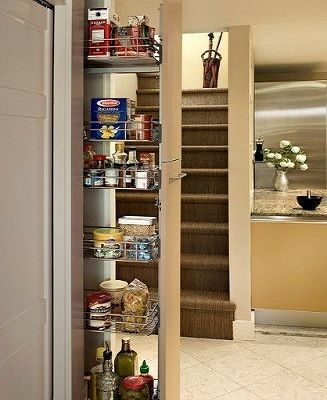 Pull-outs, as they're also known, are one of the best space-saving items, you can get. They fit almost anywhere between cabinets and have a big capacity. A pantry on wheels with lots of organized storage is being installed between the furniture, it appears as a big wooden cupboard door, but you can pull it out to uncover the storage racks. It's very comfortable and practical.
You can store in there anything- from spice jars to bottles with cooking oil. One thing you need to remember though is they shouldn't be very close to the oven. The heat from the working oven might melt the bottles or ruin their quality.
2. Use the Corners As Well
Every kitchen has corners, which stay empty just because you cannot think of the proper way to use them. Or corners, which are cluttered with all kinds of things piled without order, gathering dust and dirt. Corner storage units are very flexible and useful in this case.
You can choose between a half-moon lazy susan (this is the actual name of the smart shelf) or pie cut turntables. If you want to go further, you can get a pull-out lazy susan. It's probably the best of all three, as you get access to the whole unit, without having to reach to the bottom to get what you need.
3. Re-Purpose Big Cabinets
If you have bigger cabinets, you can upgrade them to larders. Larders are specially designed rooms or big cupboards; they contain many added shelves and containers for all kinds of items.
They are usually used as food pantries, but they are also perfect for storing cutlery, pots, detergents and anything else you might need. As they have many shelves, you can store almost anything in there even on the larder doors. If you're not a DIY enthusiast, you can buy one at your nearest home improvement store.
4. Smart Shelving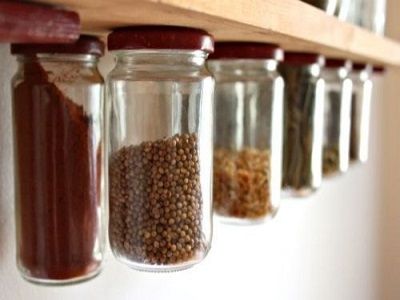 There's one good thing about classic, single, wall-mounted shelving units you could use both their tops and bottoms. If you have wall space left, have a few shelves mounted and hang small spice jars on their bottoms.
Many modern interior designs use the small spare spaces below the shelves to hang items on hooks, be it something decorative or practical, like spices or kitchen tools.
Related:
5 Ways To Make Your Home More Entertaining-Ready
5. Counter and Cupboard Organizers
If you cannot afford new cabinets with more storage capacity and adding shelves in the cabinets is not an option, use kitchen organizers. They are basically mobile stack shelving units and are not expensive at all.
You can find them in any home improvement store, they are easy to install and remove, and they are easily cleaned and maintained.
6. Kitchen Trolleys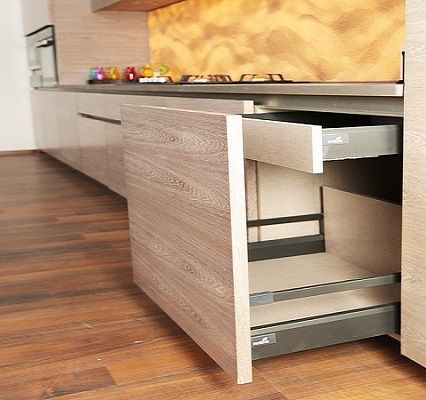 The kitchen trolleys are another valuable asset in your kitchen storage battle. They come in a wide variety of designs, sizes, and capacities. The best part about them is that they are mobile, so you can move them anywhere you want. You can easily use them as additional storage space or as a cooking station. They can also serve as easy transport for the dishes, an additional table when you have guests, and many other similar purposes.
7. Plate Racks
Instead of piling up all those dishes, use a dish rack. They allow you to store the precious china sets vertically, which provides a lot of additional storage space. They will not only provide you with better organization of your dishes but will also help you keep everything in a better condition for longer. In addition, you will avoid picking up heavy piles of dishes, and the risk of something breaking is a lot smaller.
8. Use Magazine Files
Magazine files are an important part of every office, as they keep all those files organized and in one place. However, they can also be used for kitchen storage. Good old magazine files will come in handy for storing aluminum foil, plastic wrap, and baking paper. If you don't want them laying around, you can hang them on the inside of cabinet doors.
9. Pot Lid Storage
Potlids are probably one of the most difficult-to-store items in the kitchen. Their handles are often the reason you cannot save space in the cabinet and cupboards. To deal with this problem, have a tension rod installed in a deep drawer and place the lids standing up behind it. It will hold them vertically and they won't take up a lot of space.
10. Store All That Odd Cutlery
There are always items, which cannot be properly stored in drawers or boxes like cooking spoons and similar. The odd thing is you always need them but you cannot properly store them. For this purpose, you can hang rails with hooks directly on the wall next to the oven. Their position will save you time when you cook and they will be at hand. Hopefully, these 10 Clever Storage Ideas for Your Kitchen will help you to organize your space.
VAAL Real Estate was Founded with the aim of reducing the hassle of finding and buying homes. VAAL Real Estate has been successful in developing a brand whose main aim is to change the market by understanding and satisfying the needs of potential and future homeowners.